COVID-19 ANNOUNCEMENT
Due to the Stay Home, Stay Healthy proclamation made by the Governor Inslee, WCHS must close to the public effective Thursday 3/26.  
We have been in contact with Pullman Police and are approved to continue providing essential care to the current shelter residents, however we will be unable to perform the following services:
- No adoptions
- No accepting or processing adoption applications
- No public assistance
- No Pooch Park assistance
- No owner surrenders
- No volunteers or visitors
Thank you for your support and understanding during this difficult time. We look forward to seeing you all again once we can do so safely!  If you wish to still support our organization during this difficult time you may donate using the donate link at the top of this page.  Stay healthy!
---
WCHS values the human/animal bond, provides stewardship for homeless pets and promotes compassionate treatment of all companion animals. With your help we can make a difference. Learn more and get involved.
---
---
News & Notes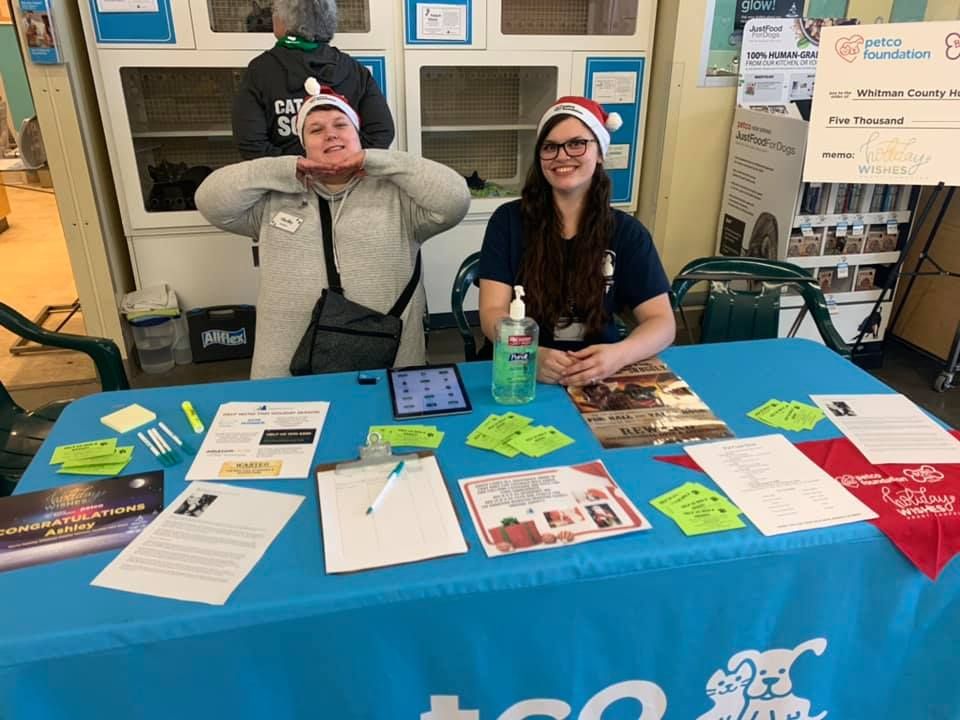 It's the last Sunday of the month - that means we are at Petco!
To combat the plethora of misinformation out there regarding pets and COVID-19, we have provided some helpful links and information to ease your mind in this stressful time.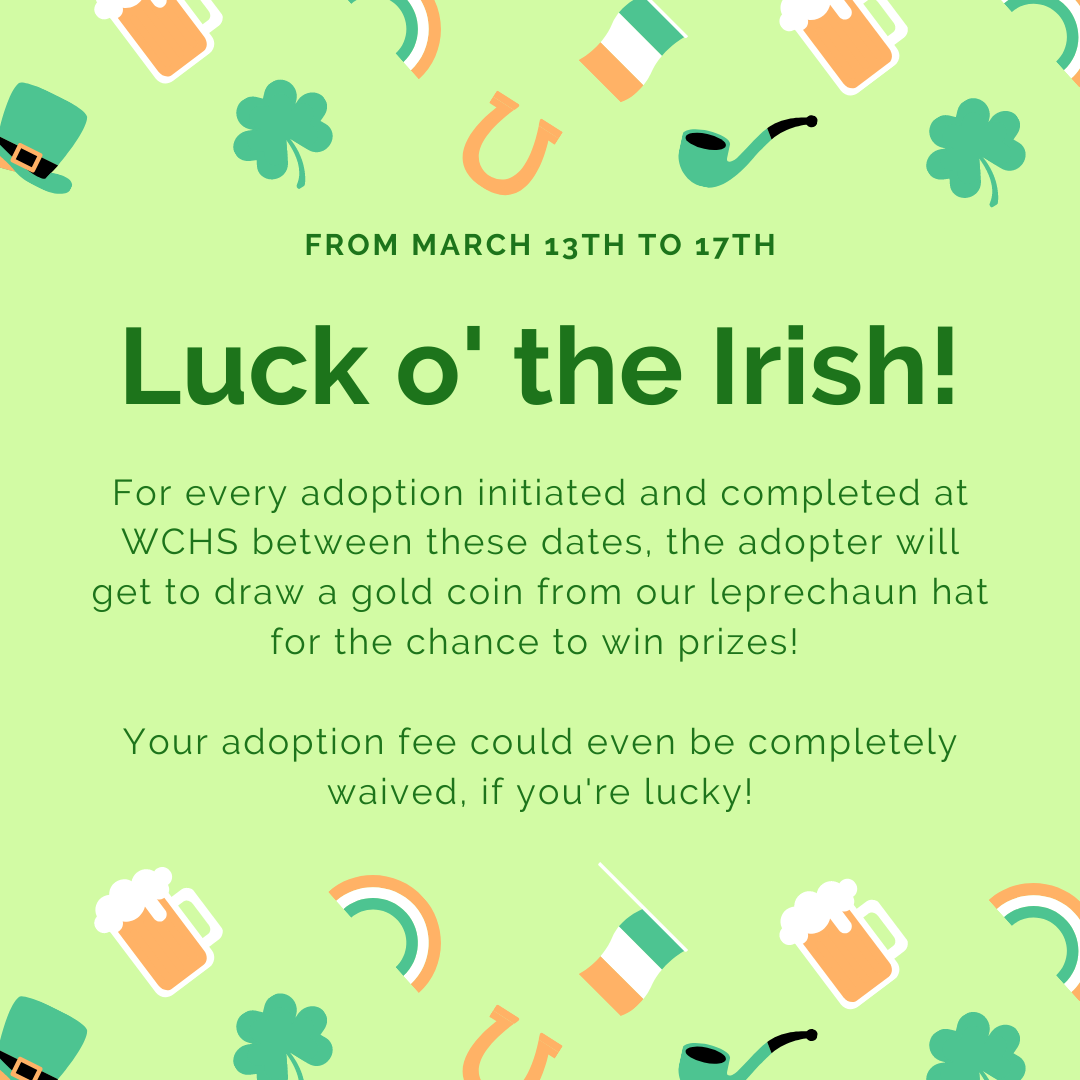 Come and test your luck at our Luck o' the Irish Adoption Event!
---