COVID-19 ANNOUNCEMENT
We have been approved to perform adoptions for our ready-to-go animals and provide Pet Food Bank assistance both by appointment only! Please review the information below on how we are operating to prevent exposure and spread of COVID-19. Some services are still limited or halted, but feel free to call if you have questions!
Interested in adoption? Read below to see how that will look!
>> First, apply for the animal of your choice through our website using the form here.  
>> Once staff receives your application we will give you a call (so make sure the number you provide on your application is a good one!) And do an over the phone counseling with you!
>> We will still need proof of address and Landlord approval (for renters) which you can email to us at shelter@whitmanpets.org!
>> Once we have all of those pieces in place and you are approved we will schedule a time with you to pick up your pet!
Thank you for your support and understanding during this difficult time.  Stay healthy!
---
WCHS values the human/animal bond, provides stewardship for homeless pets and promotes compassionate treatment of all companion animals. With your help we can make a difference. Learn more and get involved.
---
---
News & Notes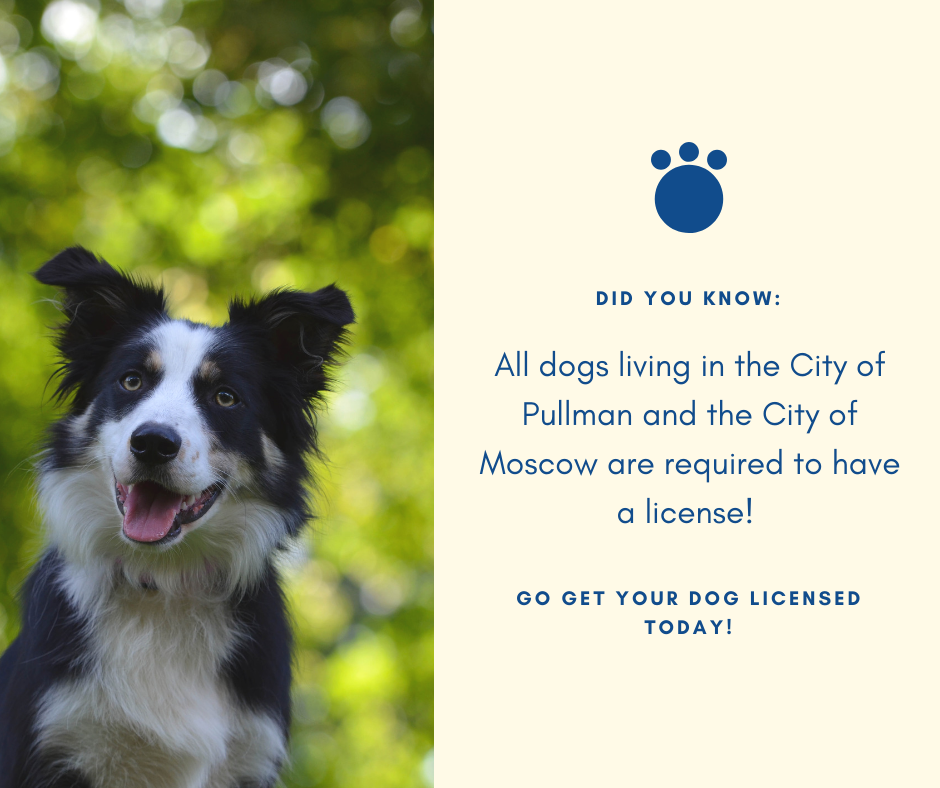 Is your pet licensed? Get them licensed today!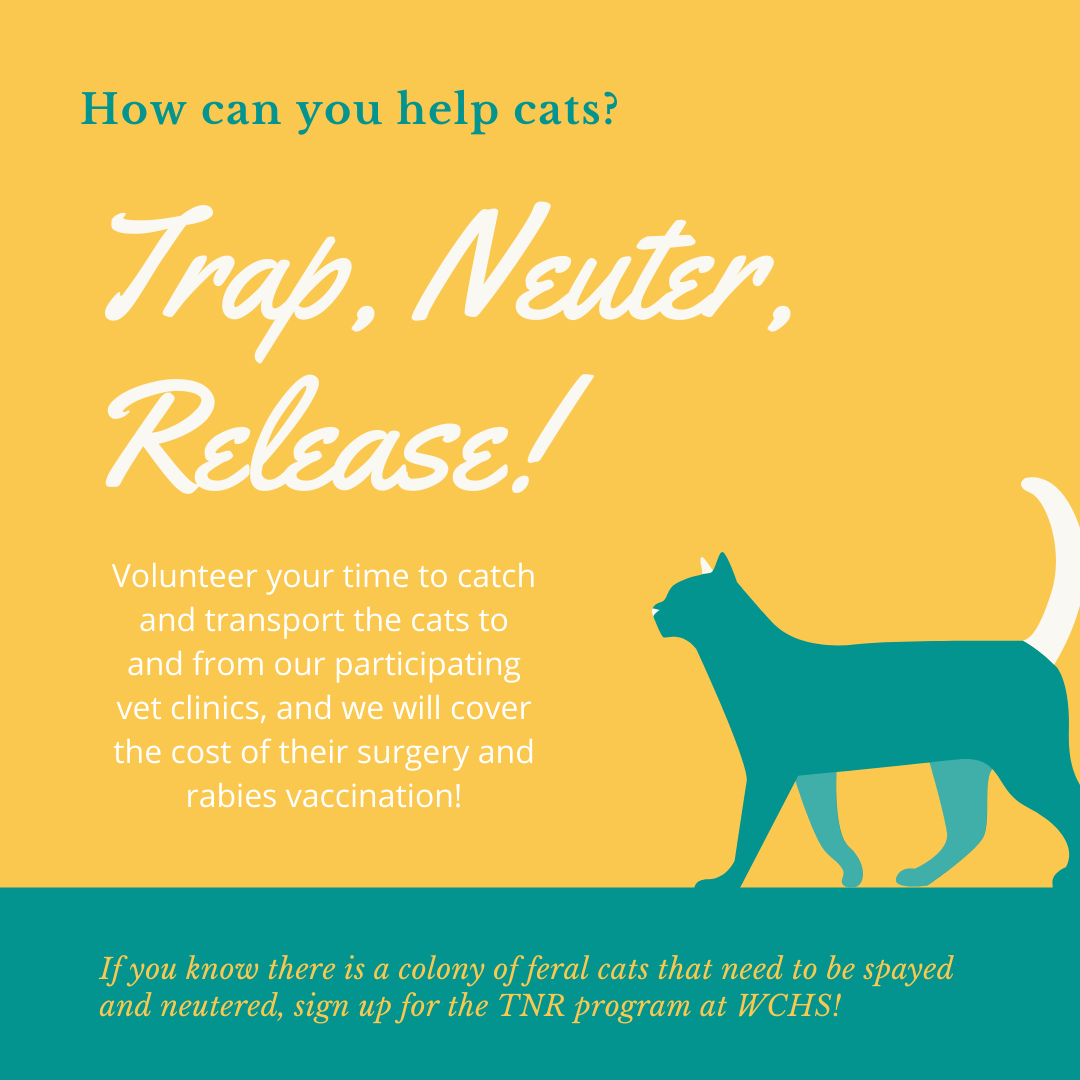 Take an active role in helping cats in Whitman County by participating in the Trap, Neuter, Release Program!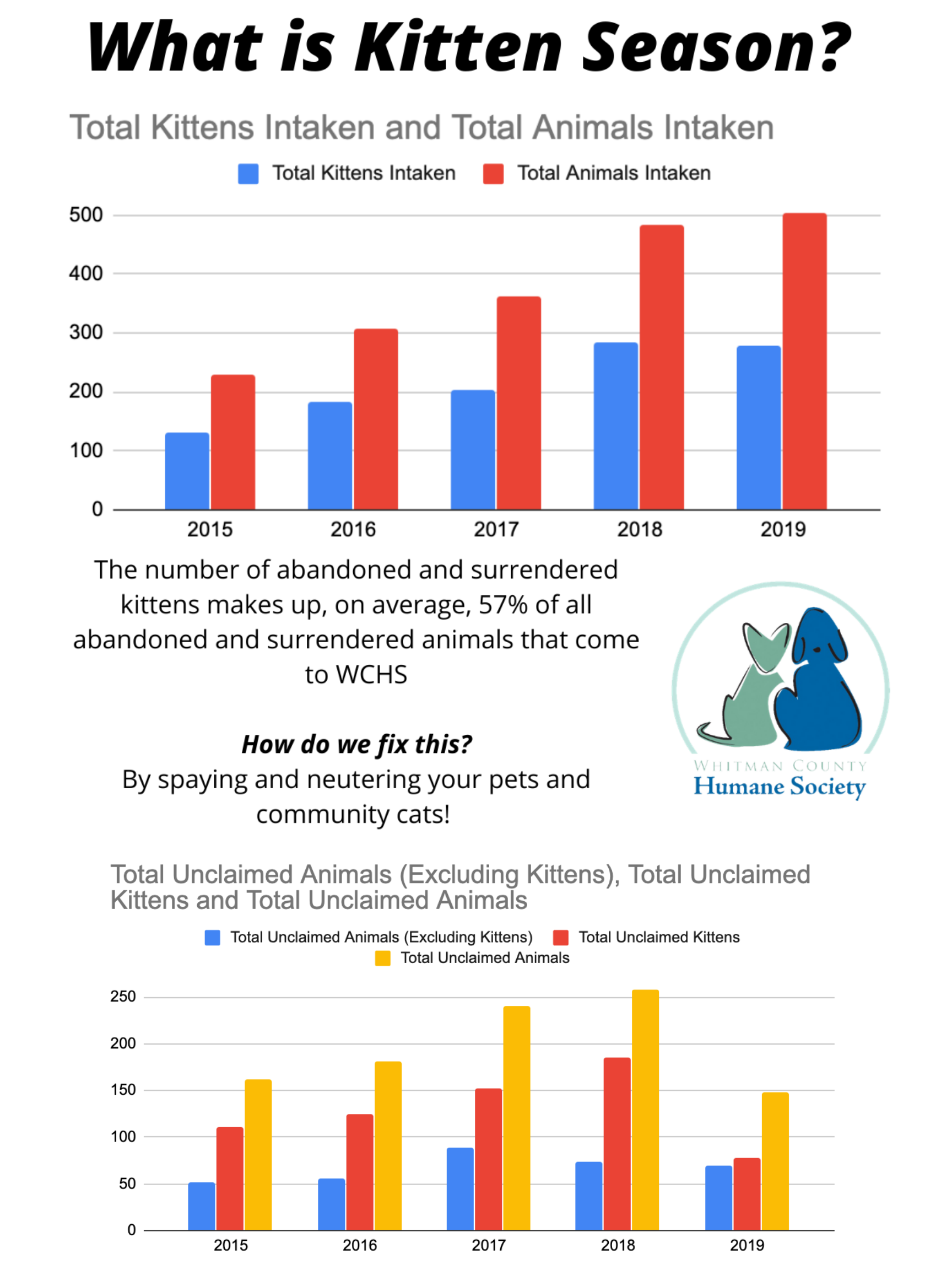 Have you ever wondered what Kitten Season looks like for WCHS? Here are the numbers!
---