If you want to be in the know about what's going on at our organization, you've come to the right place.  Be sure to check back regularly to get our latest news updates.
---
#GivingTuesday is today and we are hoping to raise funds for a new pair of isolation kennels for our new cat wing. These kennels will provide our cats needing special care with a more spacious kennel and one that is much better at preventing the spread of disease. Please consider donating to WCHS on this GivingTuesday and help us meet our goal!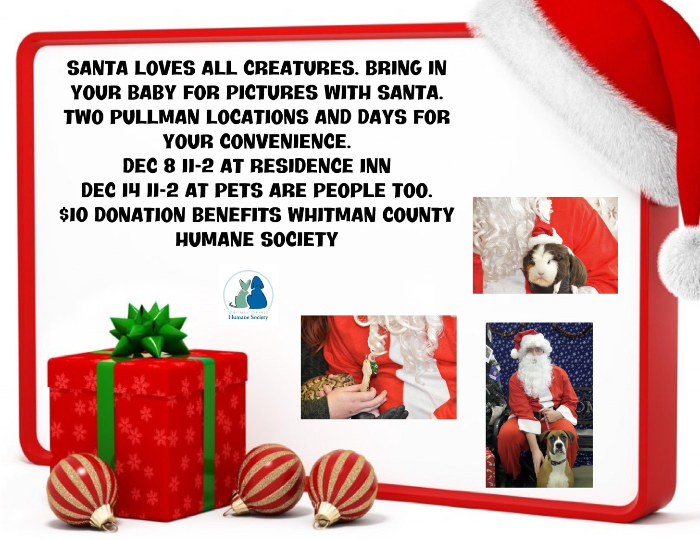 WCHS is bringing Santa to the Palouse once again!  If you would like to get a photo of your Fur Baby with Santa we invite you to join us at one of our locations. Click for the details!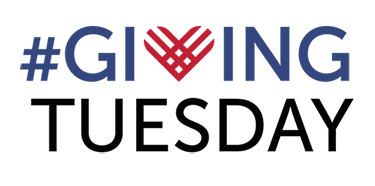 SAVE THE DATE
GivingTuesday is less than a month away! Please click to read details on our #GivingTuesday campaign this year.

Did you know that by shopping with Amazon you could be helping WCHS? Our recent quarterly donation from Amazon Smile was $158.36. To date we have raised $2,405.83! Click for details on how you can use Amazon Smile and raise money for WCHS.
In-kind donations of items and supplies are critical for us to continue to care for the homeless animals of Whitman County. We often get asked for items we need. Please click on this post for more information on items we accept and the importance of checking with staff before leaving items. Thank you for your support!
Thank You For Making Mutt Strutt A Success!
Thank you to all who braved the colder than usual weather and came out for our 11th Annual Mutt Strutt.  We couldn't have done it without all of you and our awesome volunteers! 
We are in need of volunteers to staff parking lots for the remaining home football games. You will be provided a free meal and beverages. Please click for details.
Planning is underway for our annual Fur Ball event that we hold in February and we are looking for volunteers! Click for more details.
We need 2 more volunteers for football parking this Saturday. If you can work the 12-4 pm or 4 -7:45 pm shift please contact Kym at kymatwchs@gmail.com ASAP. Thank you!
WCHS has some great volunteer opportunities coming up and we need your help!
Please note that WCHS has modified our hours of operation. We will now be closed Mondays in addition to Sundays.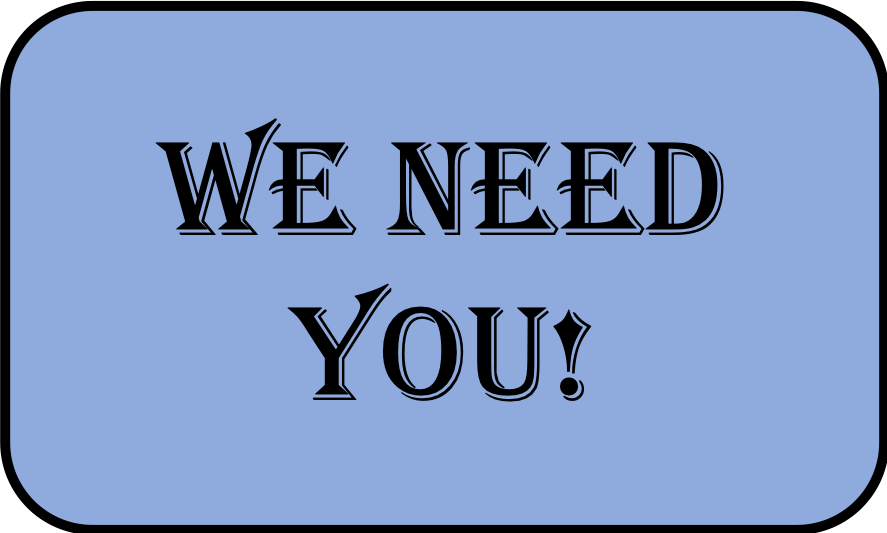 Got some time on your hands this summer? We have two fundraising events coming up and have event volunteer opportunities that we need your help with. Click here for details and contact information!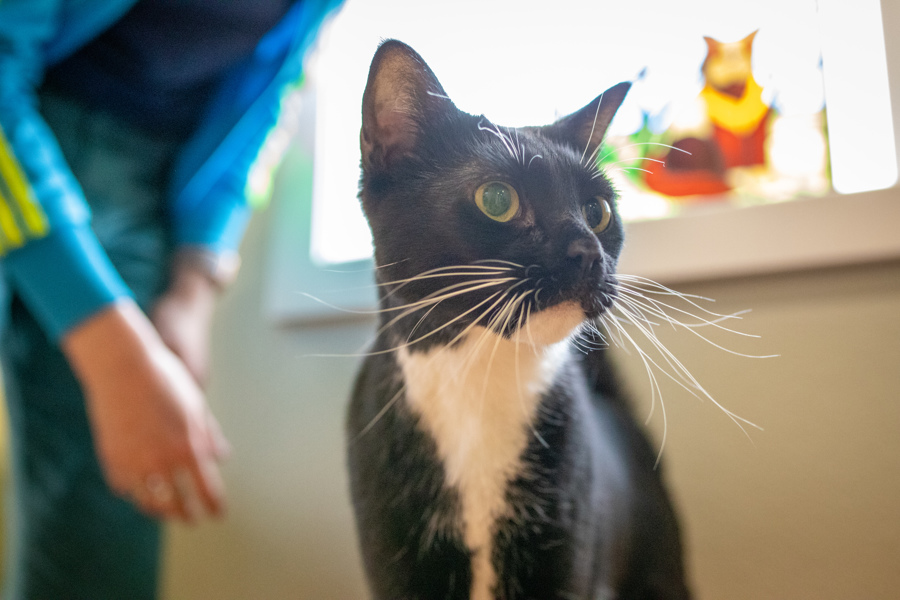 Meet our current longest shelter resident, Fish!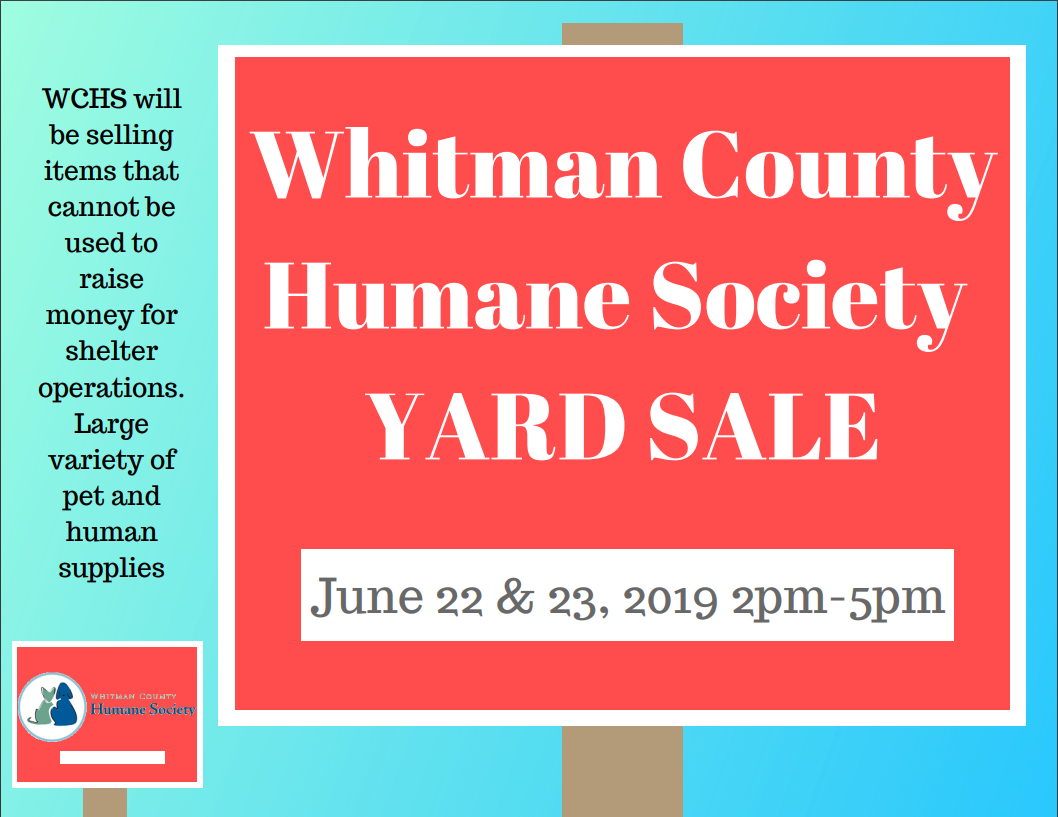 Whitman County Humane Society is having a Yard Sale this weekend (June 22 & 23) from 2pm - 5pm.  Stop by and shop our selection of pet and human supplies.  All funds raised will go toward shelter operations.  We can't wait to see you there!