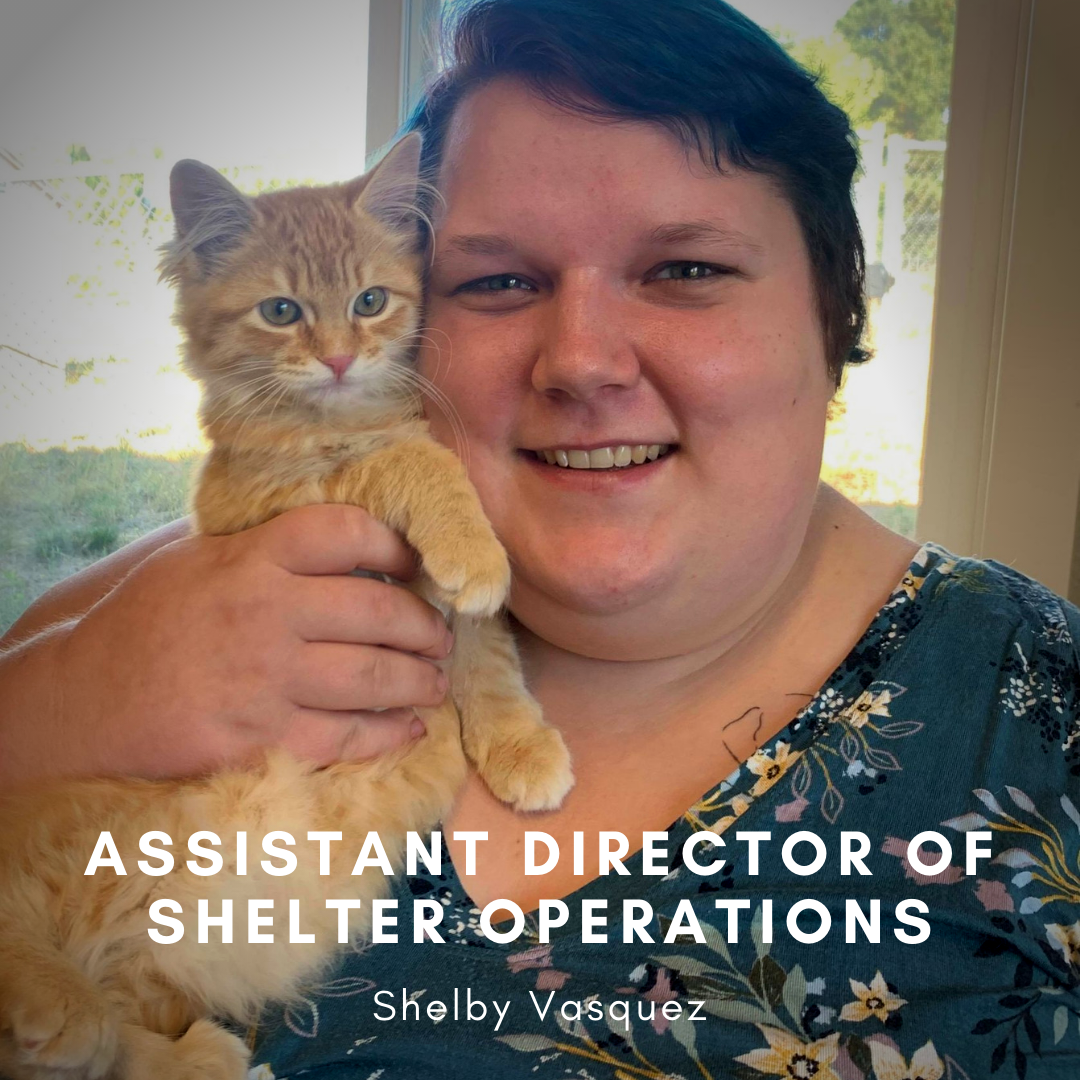 Have you ever received a thank you from us? I guarantee Shelby is the one that sent it! The Administrative Employee oversees donor communication. They send membership reminders and thank you notes and emails to our supporters. Shelby also steps into the role of Animal Care Attendant and Adoption Counselor. Shelby has worked for WCHS since 2018 and volunteered for WCHS for several years before that.
Now, Shelby is taking on a new role at WCHS! She is stepping up to be the Assistant Director of Shelter Operations! This position oversees the training and enrichment or shelter animals as well as helping with the day to day operations of WCHS.  They assiste the Director of Shelter Operations in managerial tasks and oversee the Animal Care Attendants and Adoption Counselors. She will also be retaining her admin roles and will continue to be the main contact for donor thank yous and communication. 
Shelby grew up on the western side of the state and briefly moved back before Pullman began calling to her again. She is a WSU graduate with a BS in Wildlife Ecology. She has worked in several animal-related positions, working as a dog bather, as a research farmer with Big-Horn and domestic sheep, and as an intern for a wildlife rehabilitation facility.
If you need to reach out to Shelby about memberships, donor communication, or more, you can reach her directly at donate@whitmanpets.org