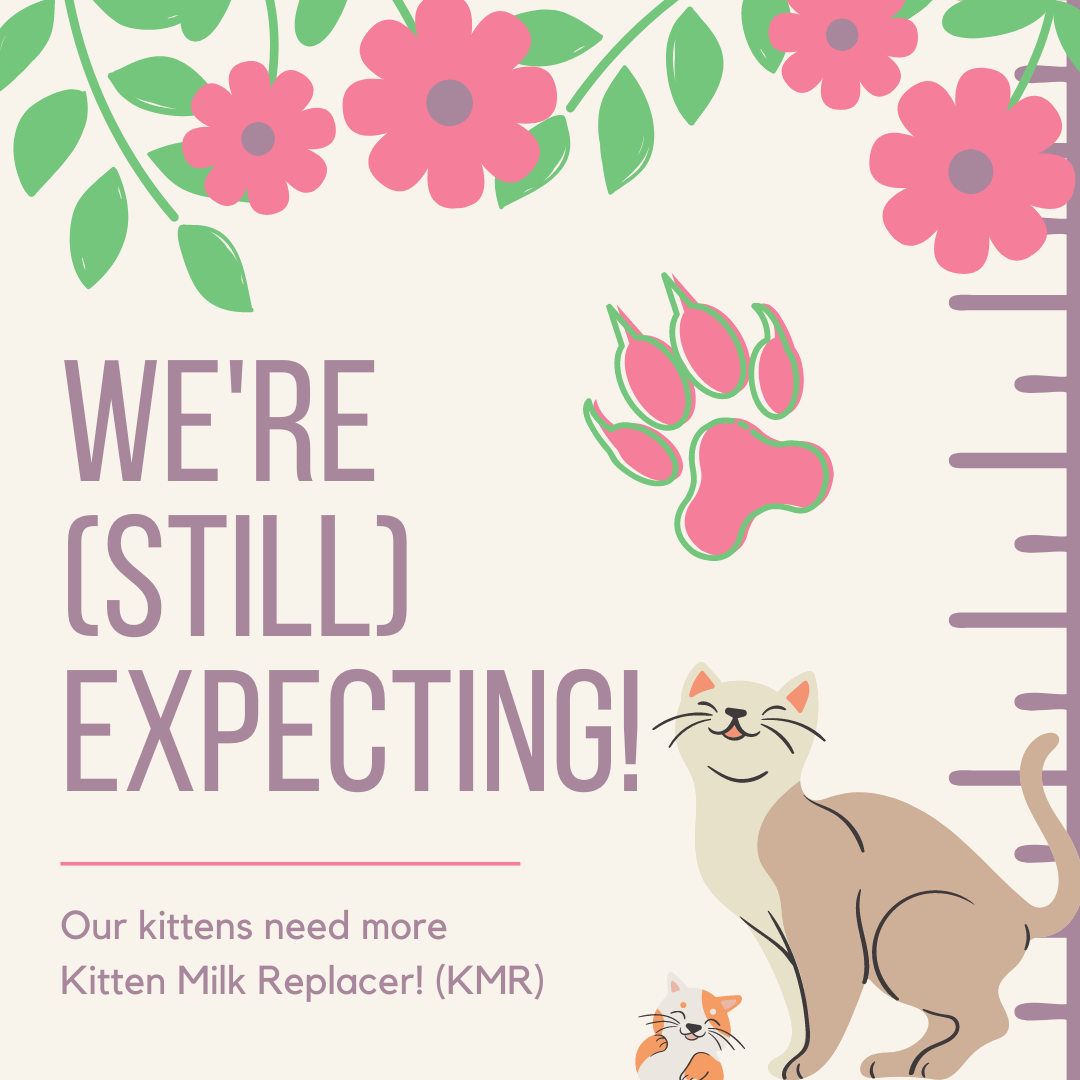 Once again we are in dire need of some items. We would HIGHLY appreciate donations of Friskies Pate, Purina Kitten Chow, KMR (Kitten Milk Replacer), bleach, and Lysol spray. We still have over 100 animals in foster, most of which are kittens. We are running desperately low on supplies to take care of all of these babies! Any help would be incredibly appreciated as our never-ending kitten season trudges forward!
As of right now, we are projected to have kittens at least through the end of October so there is no end in sight! Since kitten season started early, in February, we are struggling to maintain the necessary materials that they need! We have taken in almost 700 animals this year, at only 9 months in we have taken in more than we did the entirety of last year. 
Thank you so much for considering us!
These items can be purchased in-store at Walmart or a local pet store, or you can purchase via our Amazon Wishlist at https://a.co/gMHtGRg