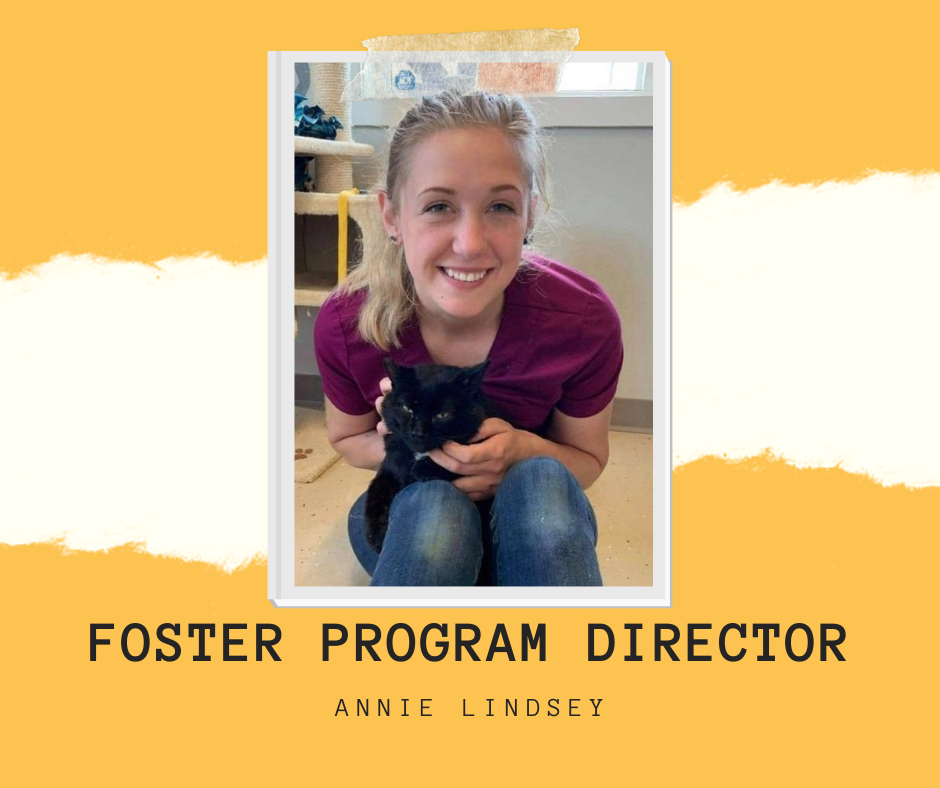 WCHS has some exciting news! Annie, one of our amazing Animal Care Attendants/Adoption Counselors, has been promoted to a brand new position.
The Foster Program Director oversees all foster parents and their animals and acts as the liaison between WCHS and our foster parents. She oversees training and assistance for foster parents and works with the DSO on scheduling and treating foster animals. We are excited to see what Annie does in this role as we implement new changes and updates to our Foster Program.
Annie is a Florence, Colorado native who moved to Pullman for school. Ever since her first day in Pullman, she has been involved with WCHS. She was a long-time foster parent for WCHS and was hired as an Animal Care Attendant and Adoption Counselor in 2019. Our team has been extremely blessed to have Annie. You can find Annie happily going about her daily cleaning tasks or giving our critters some much needed snuggles. She is Rockstar with a "go-getter" attitude. No matter where she is or what she is doing, she will seek out the critters that need a companion. She believes that animals rescue humans as often as humans rescue animals and loves that she gets to be a part of the rescue process here at the humane society. She dreams of being a canine rehabilitation specialist and operating a senior dog sanctuary in the future.
Interested in fostering and working with Annie directly? Apply through our website!
Have a question about fostering? Connect with Annie directly via email at foster@whitmanpets.org