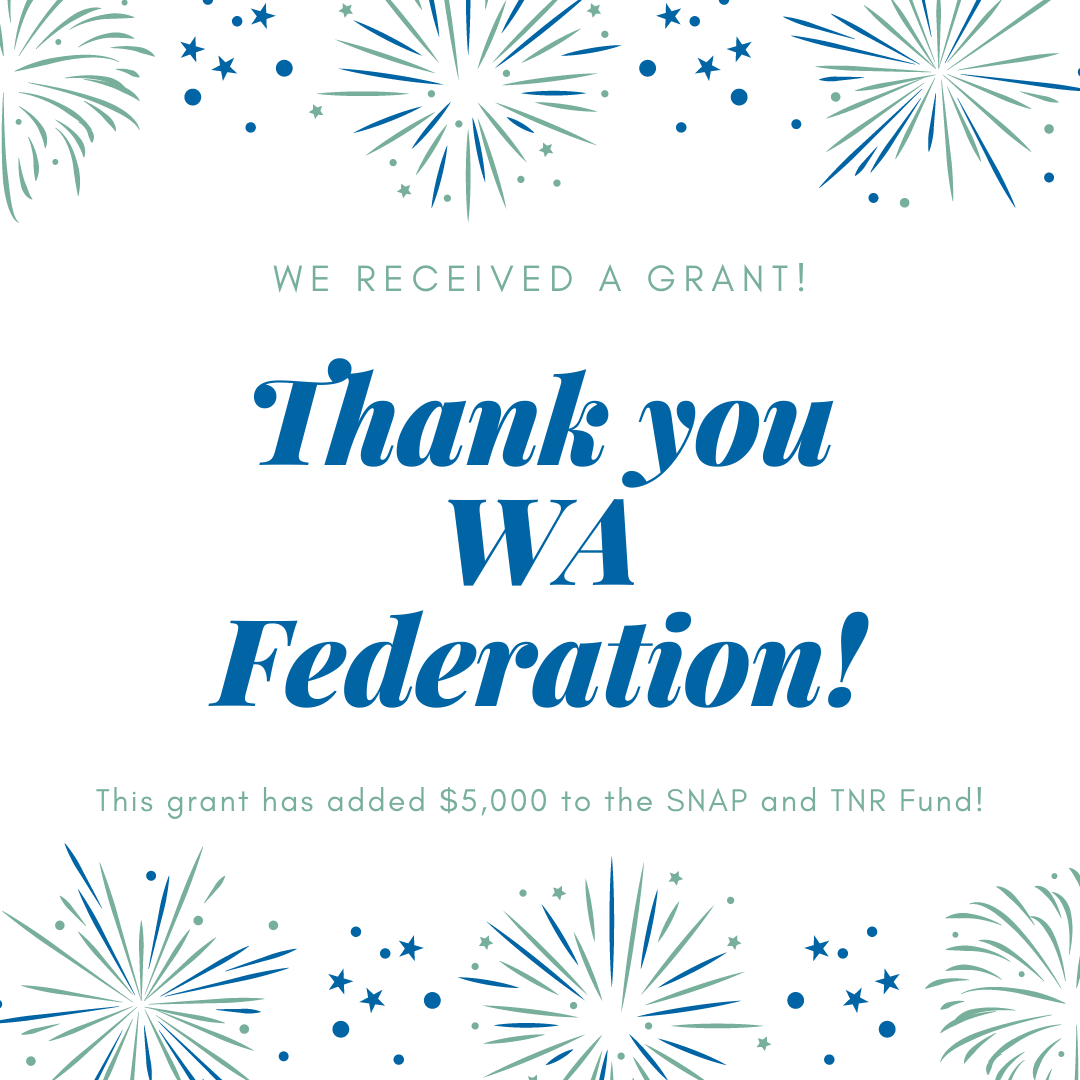 Whitman County Humane Society has received a $5,000 grant award from The Washington Federation of Animal Care and Control Agencies ("The Federation"), which will enable the completion of about 50 canine spay/neuter surgeries and 100 feline spay/neuter surgeries for low-income residents and feral or free-roaming cats.
The Whitman County Humane Society is pleased to be able to partner with The Federation to provide these vital spay/neuter surgeries and improve the quality of life for animals and their guardians in Whitman County.
The funds for this grant award are made possible by the sale of Washington State SPAY ~ NEUTER ~ ADOPT license plates. In an effort to be proactive regarding the pet overpopulation problem, revenue from the sale of these license plates has been earmarked through an agreement with the State of Washington for spay/neuter surgeries for dogs and cats in Washington State. 
 Since 2007, The Federation has awarded over $615,000 in license plate grant funds to qualifying animal welfare organizations throughout Washington State. These funds have enabled the completion of nearly 20,500 spay/neuter surgeries for pets of low-income households and feral or free-roaming cats.
Help us beat pet overpopulation in Whitman County. If you know of a place where community cats congregate and want to help them, sign up for the TNR Program today! If you are a low-income family in Whitman County and need assistance for spaying or neutering your pets, contact us - we're happy to help!