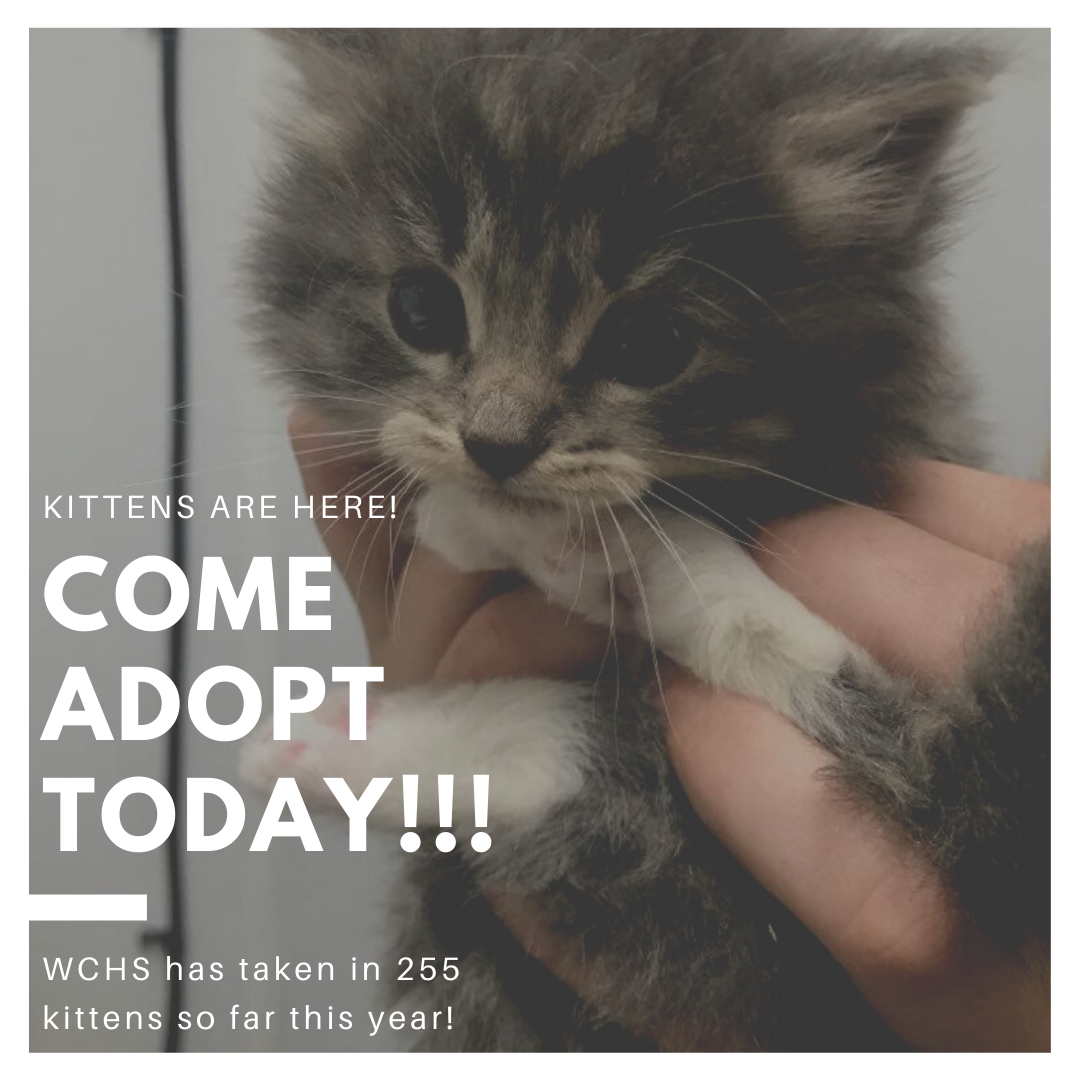 We have been feeling the stress of the demands of this kitten season and decided to look into the numbers.
This year so far (from January 2020 to July 2020) we have taken in 255 kittens and we have pregnant moms in foster still waiting to have their babies. Last year, for the year as a whole, we took in 279 kittens (form January 2019 to December 2019). Although still a very impressive number, we are on track to exceed this number by a significant amount this year. Even with a larger than normal intake, we are still staffed by only six people who give so much of themselves to make sure each animal receives the best possible care we can provide. 
Each kitten we take in needs at the bare minimum about $100 of veterinary supplies/care. This does not account for the staff time, food, special needs (being orphaned, emergencies, enucleations, accidents, injuries, parasite treatments, and more), litter, or cleaning supplies. With no vet on site, we have to use veterinarians just like you all. Saving lives can be expensive work! 
In these uncertain times, when fundraiser are cancelled and/or limited, we fear we won't be able to keep up with the demands in our area. While we search for grants, we often can't compete with these large organizations, although we do what we can to be as competitive as possible! Being a privately operated organization, we rely heavily on donations from our supporters to keep us running and help us save more lives. We are very good at getting as much as we can out of every penny, so even the smallest donations can be put to good use!