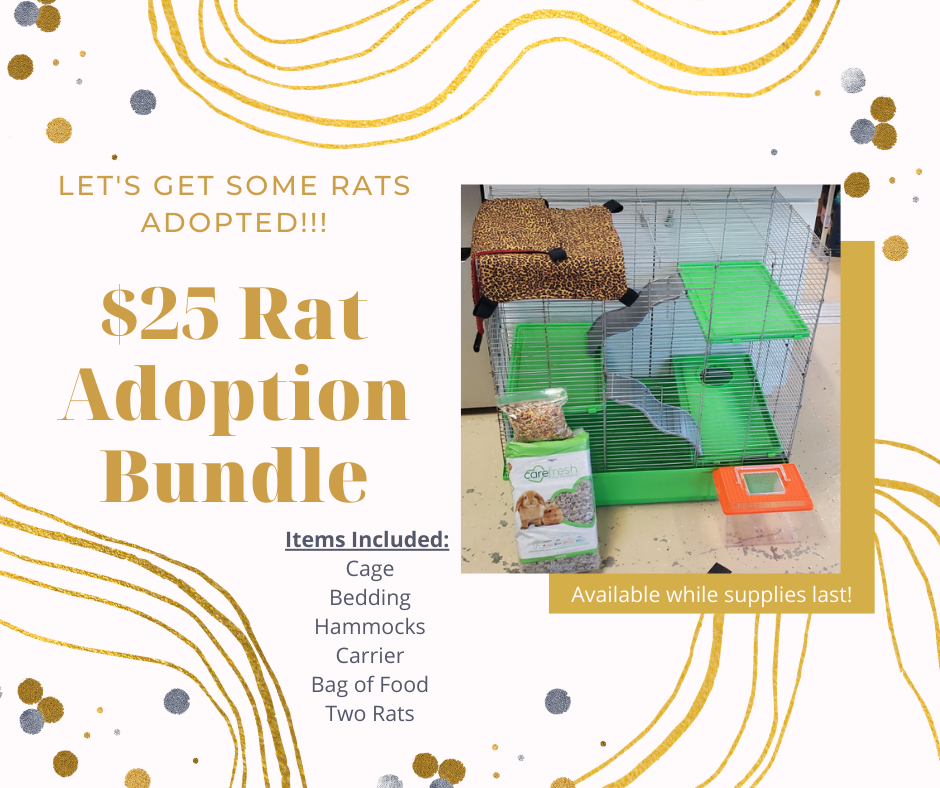 Let's get some rats adopted!!!
We have some surplus items available that we can send home with our ratties, so we have created a $25 adoption bundle!
This adoption bundle includes:
- A cage (which can house three rats comfortably)
- Hammocks
- A baggie of food
- A travel carrier
- A bag of Care Fresh bedding
- And the adoption fee for 2 rats!
These rats are spayed and microchipped. This is a STEAL! If you have ever wanted to adopt rats, now is the time!
*This offer is while supplies last. We have a limited amount of adoption bundles available, so act fast! This offer cannot be combined with any other offers/promotions.*