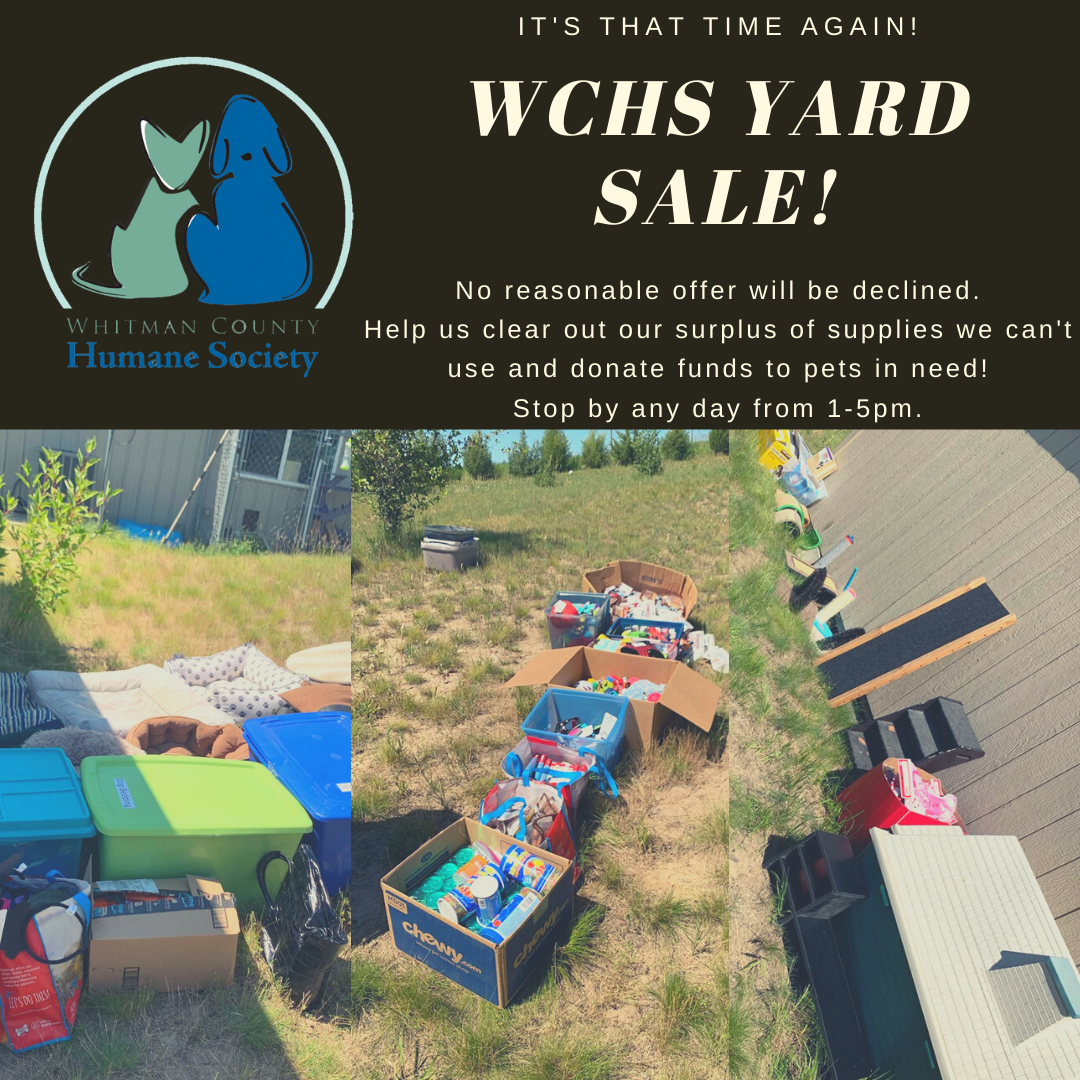 It's time for the WCHS Yard Sale!

Help us clear out our surplus of items. Donations made for yard sale items will go to our general fund to help us with the animals in our care. We can take cash, card, or checks! We will accept all reasonable offers for items. This has been a CRAZY Kitten Season for WCHS and anything helps!

Please wear a face covering and maintain social distancing while looking through our items.

We will keep items out until they are gone, or until the end of July - whichever comes first! Come by from 1-5pm to see what we've got available to take home for your critters.

Some items we have available...
- Toys
- Beds
- Blankets
- Scratching Posts
- Pet Clothing
- Crates
- Pee Pads
- Fish Supplies
- Treats
- Litterboxes
- Collars and Leashes
- Kiddie Pools
- And More!