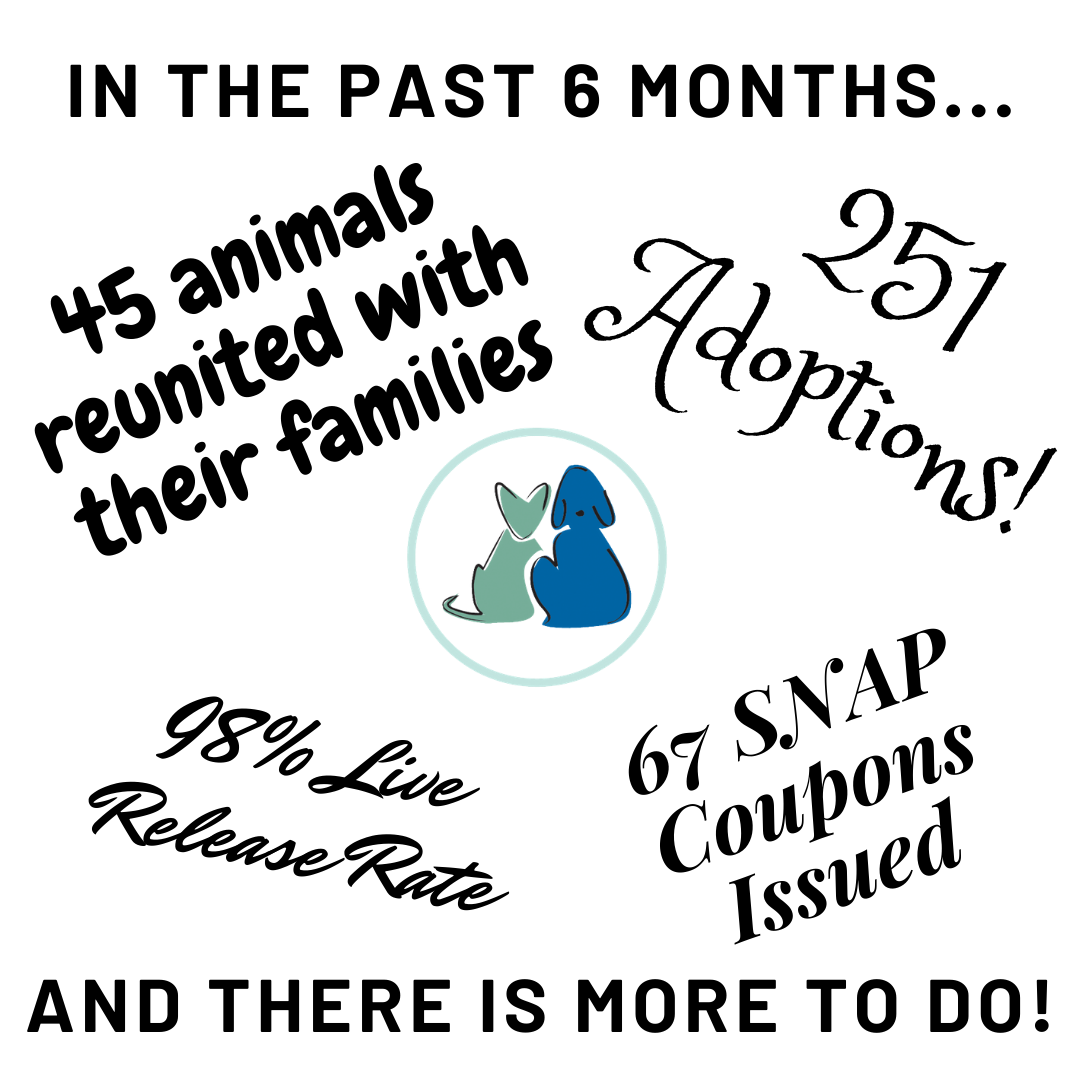 We have been very busy this year - and it's only the half-way point!
In June alone we performed 88 adoptions! This is the highest number of adoptions WCHS has ever performed in one month. Not to mention, we've taken in animals from three separate hoarding situations recently - we're working from dawn 'til dusk most days helping save animals!
Our jobs aren't done. The need in our community is still bigger than we are, and we are doing everything in our power to help every animal that comes our way. Although we understand and absolutely respect the need for social distancing while combating the spread of COVID-19, we're feeling the pressure from the need to cancel and postpone some of our major fundraisers and not knowing when/if we can host them again, yet still getting calls every day about more animals in need of help.
We have been so grateful for all of our generous donors who have contributed to helping save lives. We could not do it without you!
Looking for a way to help WCHS during this time? There are a lot of options!
Amazon Wishlist - https://a.co/gMHtGRg
"Stop Littering" Kitten Season Campaign - https://www.bonfire.com/store/wchs/
Donate! - https://www.whitmanpets.org/how-to-help/donate/
Adopt! - https://www.whitmanpets.org/adopt/
Foster - https://www.whitmanpets.org/how-to-help/foster.html
Got another idea? Email us!
We'd love to hear your ideas. shelter@whitmanpets.org