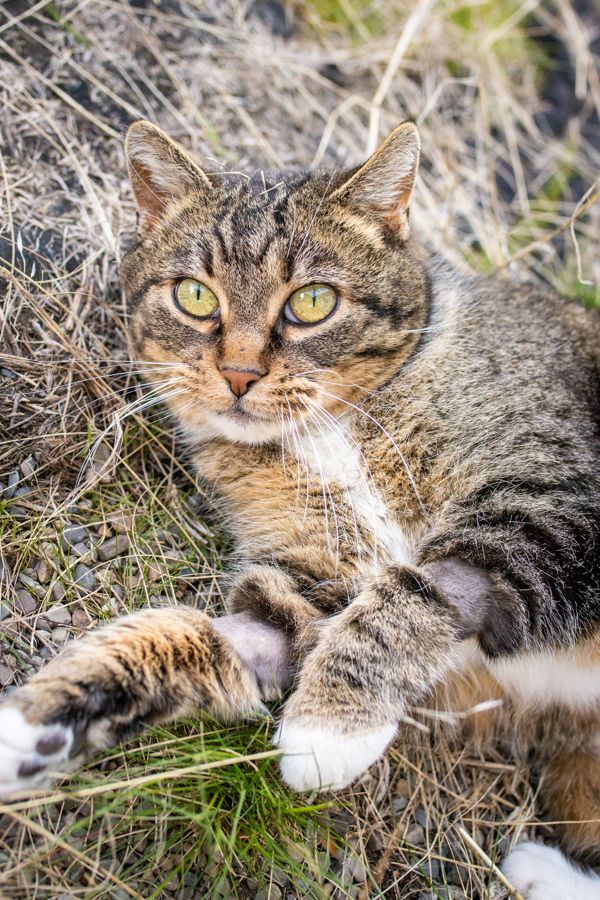 We are always happy to scan any found pet for a microchip and take a photo and post it to our Facebook. However, Pullman City Code allows cats to roam freely and the police will not respond to calls about roaming cats unless the cat is injured or it is known that the animal has no owner (i.e. the owner(s) have passed away). The police will, however, always respond to calls about stray dogs or other domesticated animals running at large in Pullman. Since cats can freely roam, many people will let their cats go outside. Although WCHS works closely with the local police and has contracts to house stray animals they find, we are a private organization, not a government-run organization and do not have the authority to pick up stray animals. Seeing as most outdoor cats are owned, WCHS cannot take healthy, adult stray cats. *If the cat is under 6 months old, injured, sick, declawed, or pregnant, please bring it to WCHS for us to assess.*
If you are worried about a cat that you have been seeing outside but it does not meet the requirements above, here are some tips you can follow!
- Ask your neighbors if they recognize the cat. It may be a roaming neighborhood kitty, or could belong to them! 
- Bring the cat to a vet clinic or a humane society to be scanned for a microchip. 
- Post a photo on local social media groups (such as Craigslist and Pullman Pets & Animals) stating that you found the cat and are looking for its owner. 
- Report the cat as found to the local humane societies/rescue groups - send them a photo so they can compare with lost reports and/or post that the animal was found. 
- Place a breakaway collar on the cat with your contact information asking the owner to call you and confirm that the cat is allowed to be outside (if the note/collar is not disturbed for 10 days, it is safe to assume the cat is not returning home). 
- If you decide you want to keep, rehome, or surrender a cat you found, you MUST actively search for the owner for 30 days (following the above steps is a good start!)