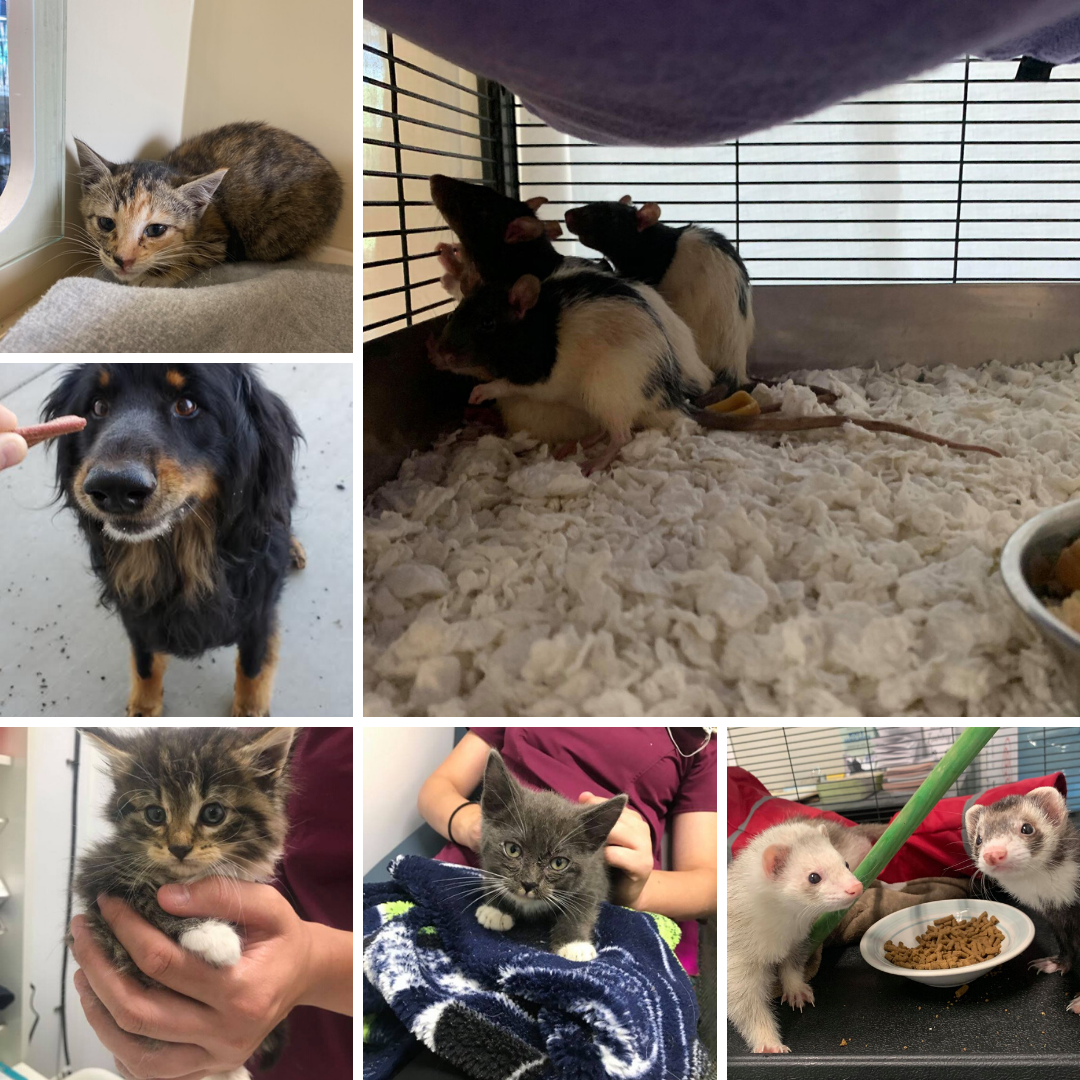 This is a week like no other. We are a tiny staff, with only six people working at WCHS, but this week we have taken on a major job - we have taken in over 100 new animals in one week. 
This is a lot to tackle and we need your help! 
All of these animals require specialized care, medications, surgeries, food, litter/bedding, and other supplies. Not to mention daily cleaning, feeding, and treatments from our staff. We have a lot going on around here! We appreciate everyone's patience with us during this time. Even though our staff is made up of some pretty incredible people, we're still just humans. Your support during this time is greatly appreciated!
Looking for ways you can help? 
- Adopt! Adoption makes room for more animals that need us and helps fund our operations here. We are still right in the middle of kitten season and adopting is one of the best ways you can help if you are able to welcome a rescue pet into your life! 
- Host a supply drive. We are in need of several things to keep everyone here happy and healthy!
- Donate! 100 animal intakes is a BIG financial undertaking. If every one of our supporters donated just a dollar, we would be able to help so many animals! 
- Volunteer to transport (we will be transferring many of our rats to other rescues soon and are looking for volunteer drivers!)
- Foster an animal! Fostering is the best way for our most vulnerable animals to get the care they need. If you are able to open your home to some of our animals for a short period of time, you could help save a life! 
Contact us at shelter@whitmanpets.org if you have any questions about any of these opportunities!