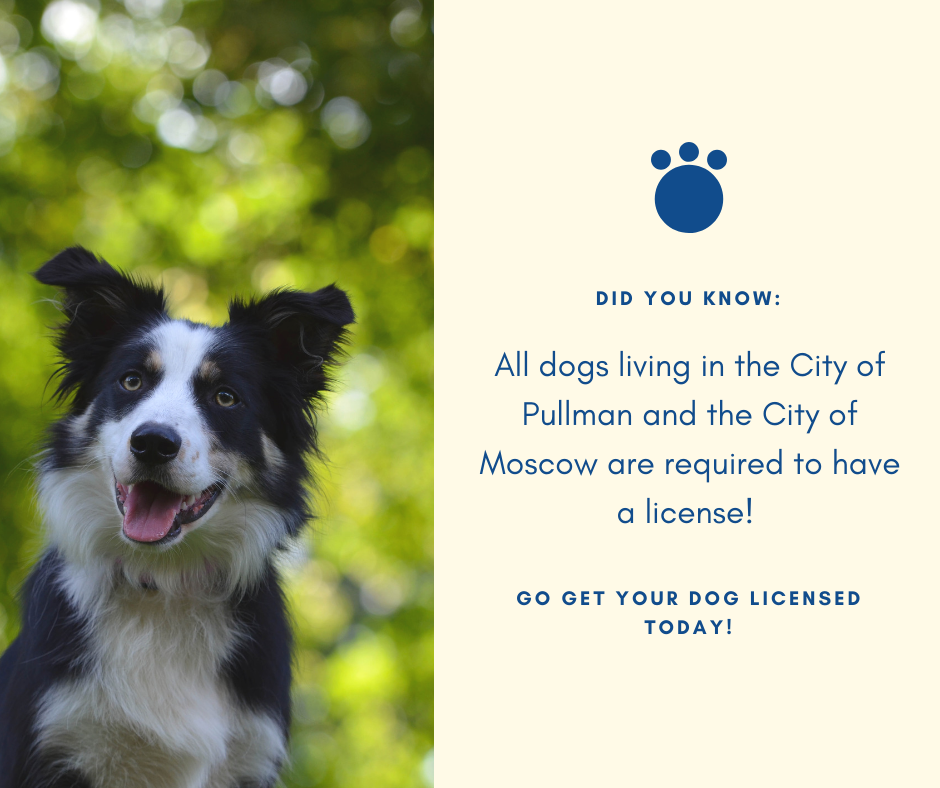 Did you know that you are required to purchase a license for your dog (and mini pigs!) if you have lived within the city limits of Pullman for 30 days and your pet is over the age of six months? It's true! Licensing is also another great identifier for your pet. You can purchase an optional license for your cats and ferrets (although it is not required). 
If a Code Enforcement Officer finds your pet and they are licensed, they will make every attempt to reunite you with your pet before bringing them to WCHS, they will even come to your house and knock on your door - saving you time and money in impound fees. They will also check your pet for a microchip before they bring the animal to us too! 
To purchase a license, head over to the Pullman Police Station with proof of your pets' current rabies vaccination and spay/neuter status. If your pet is spayed/neutered, you are eligible to purchase a lifetime license for $30. If your pet is not spayed/neutered, then you will need to purchase an annual license for $60.
If your pet is impounded at WCHS, our contracts with neighboring cities require you to stop by your local police station and get a release of impound form, or some other proof that your pet has been licensed (or that it does not need to be) before returning your pet to you.