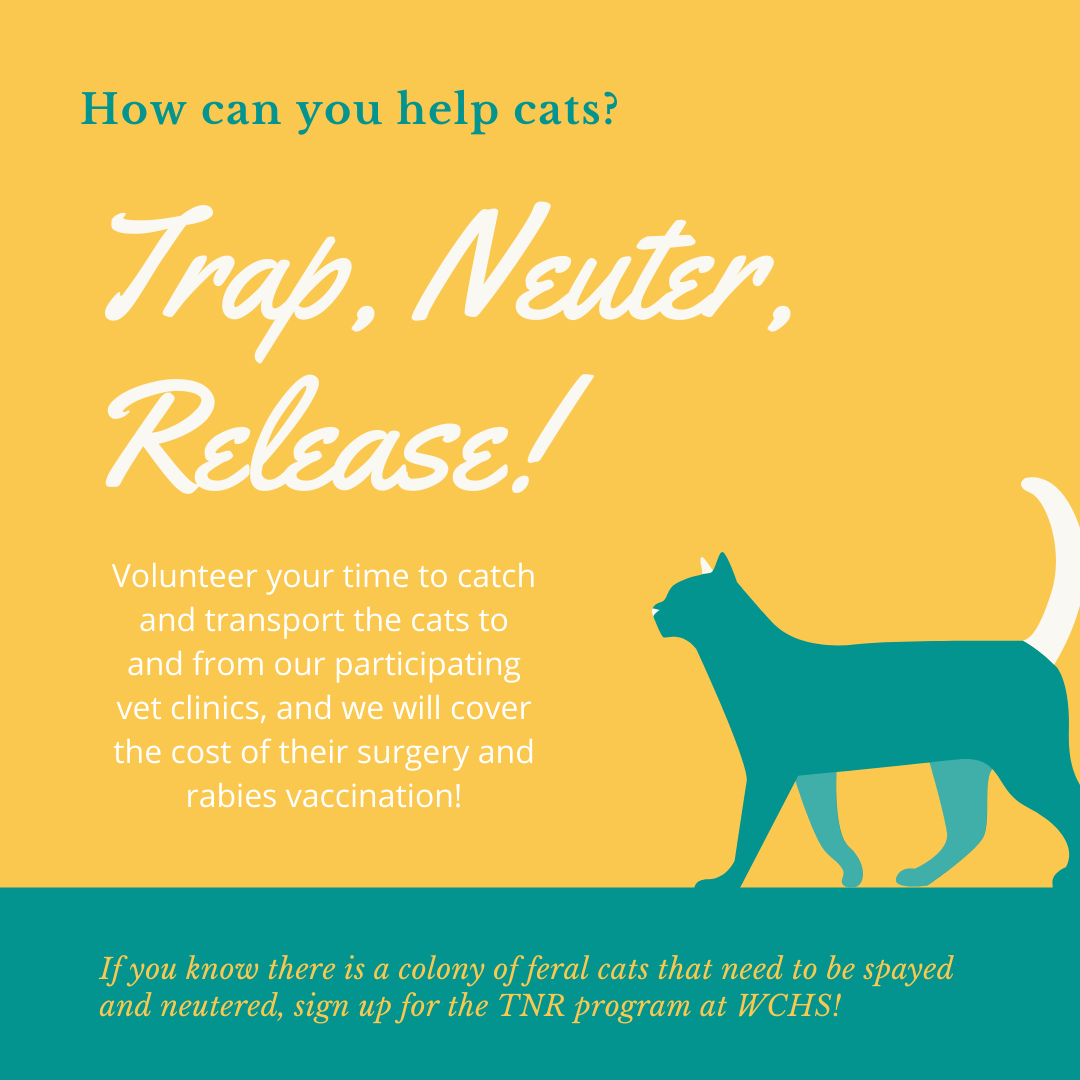 Looking for a way to help homeless cats in Whitman County? Sign up for our TNR Program!
Spaying and neutering cats is the best way to keep cat populations in check. Overpopulation of cats leads to illness, injury, deformities, damage of property, and more. Since Whitman County allows healthy adult cats to roam free we must turn away all healthy adult cats. However, if you are sure that the cats are not owned and would like to help, you can volunteer to trap and transport them to and from the participating clinics (Affordable Vet Care in Moscow and TLC in Palouse). They will be spayed/neutered and vaccinated for rabies and WCHS will cover the cost! 
This is beneficial for everyone as we are constantly being brought kittens from feral cat colonies that are sick, injured, and in need of help. Spaying and neutering the parents will help us reduce the number of kittens that suffer from the effects of overpopulation every year. 
If you know of a place where community cats congregate and want to help them, sign up for the TNR Program today! 
https://www.whitmanpets.org/shelter-services/community-assistance/tnr-assistance.html