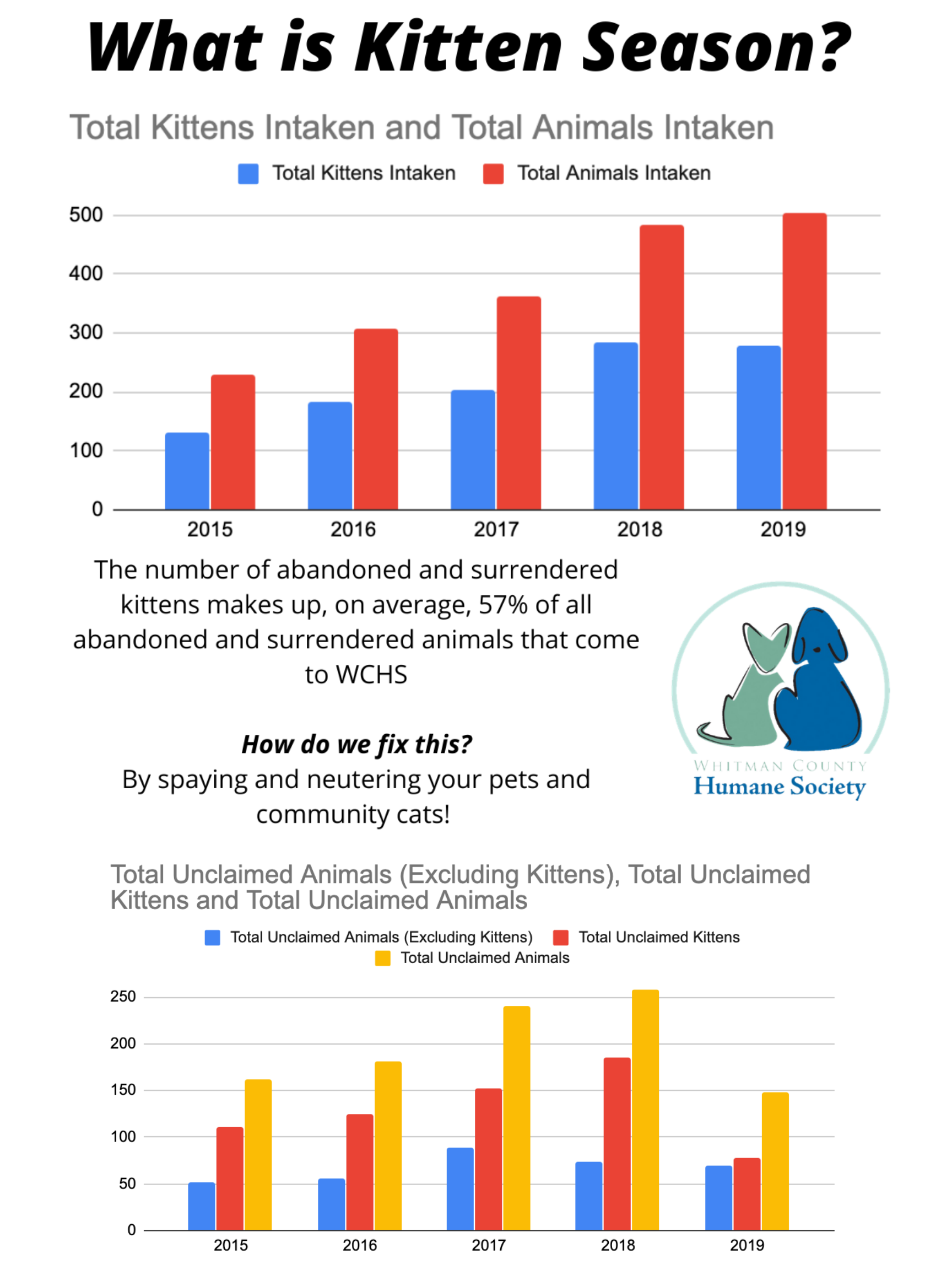 You have probably heard the term "Kitten Season" but what does that mean? For WCHS, it means the majority of our surrenders and unclaimed strays in a year is consistently kittens! We receive kittens all year long, but most frequently in the spring and summer.
Although we love these furry little bundles, many of them come to us sick, orphaned, or in need of other specialized care, and sadly not all of them survive. How can we solve this problem? By making sure your pets are spayed and neutered and participating in TNR programs for feral cats in our community.
This problem can be solved if everyone in the community works together! 
WCHS offers both Spay and Neuter Assistance (SNAP) and a Trap, Neuter, Release (TNR) Program. Visit our website to learn more!
https://www.whitmanpets.org/shelter-services/community-assistance/