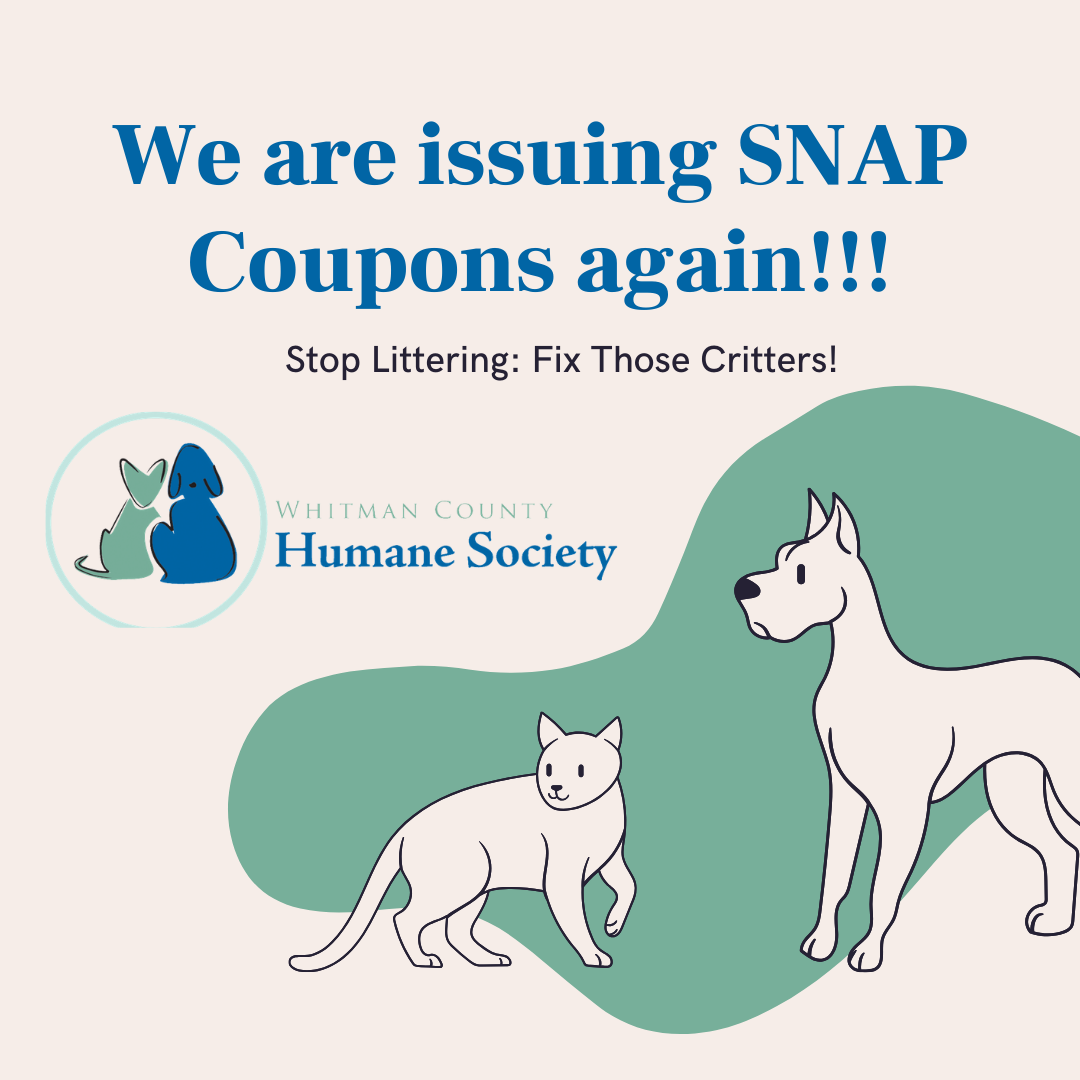 We are issuing SNAP Coupons again! Our Spay and Neuter Assistance Program is a financial assistance program for low-income families that live in Whitman County to help pay for the spays and neuters of their pets. This fund is kept separate from general funds and is built up using grants and generous donations from members of the public.
You must apply for the SNAP voucher in person and bring your photo ID. We will process the application immediately and if you qualify, we will issue the voucher same day. The voucher expires in 30 days, so please make sure your appointment is scheduled BEFORE you come and get your voucher!
We are still operating on an appointment only basis, so if you would like to take advantage of this program, or any other service, please contact us via phone 509-332-3422 or email shelter@whitmanpets.org to schedule an appointment.
To qualify for the SNAP Voucher, you must live in Whitman County and be considered a "low-income" family (number of dependents may be considered as well.) 
The SNAP Coupon can be presented to participating clinics and WCHS will cover a portion of the surgery cost! 
We will cover the following cost of these surgeries: 
Male Dogs: $45.00
Female Dogs: $50.00
Male Cats: $22.50
Female Cats: $40.00