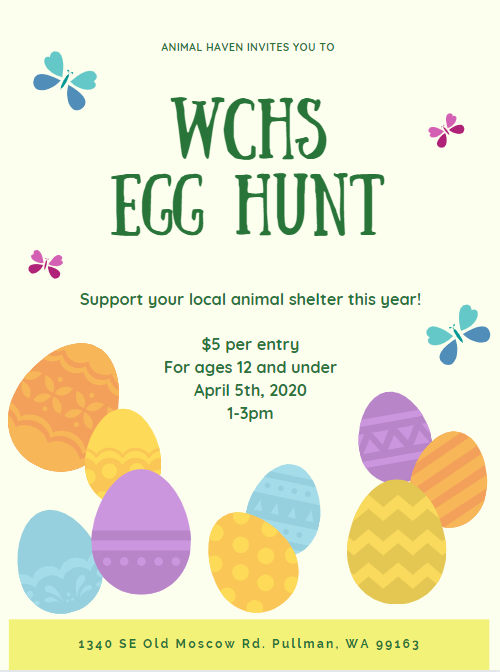 Since last year was so much fun, we will be hosting another Egg Hunt this year!

This event is for children 12 years of age and under. We have hundreds of eggs, activity tables, and face painting. $5 per entry. All money raised or donated goes into our general fund to help us help homeless pets!

This event is on April 5th, 2020. Registration and activity tables start at 1pm and the egg hunt is at 1:30pm! Activity tables will be available for use until 3pm.

This year, we will also have our Tutus for Teeth table running at the same time where you can purchase and make your own pet tutu for $8. The funds from this fundraiser go into our dental fund to help homeless pets get the dental procedures they need to be happy and healthy.

As always, you can also come and visit with our adoptable animals during the event! Come out, support your local shelter, and have fun doing it!