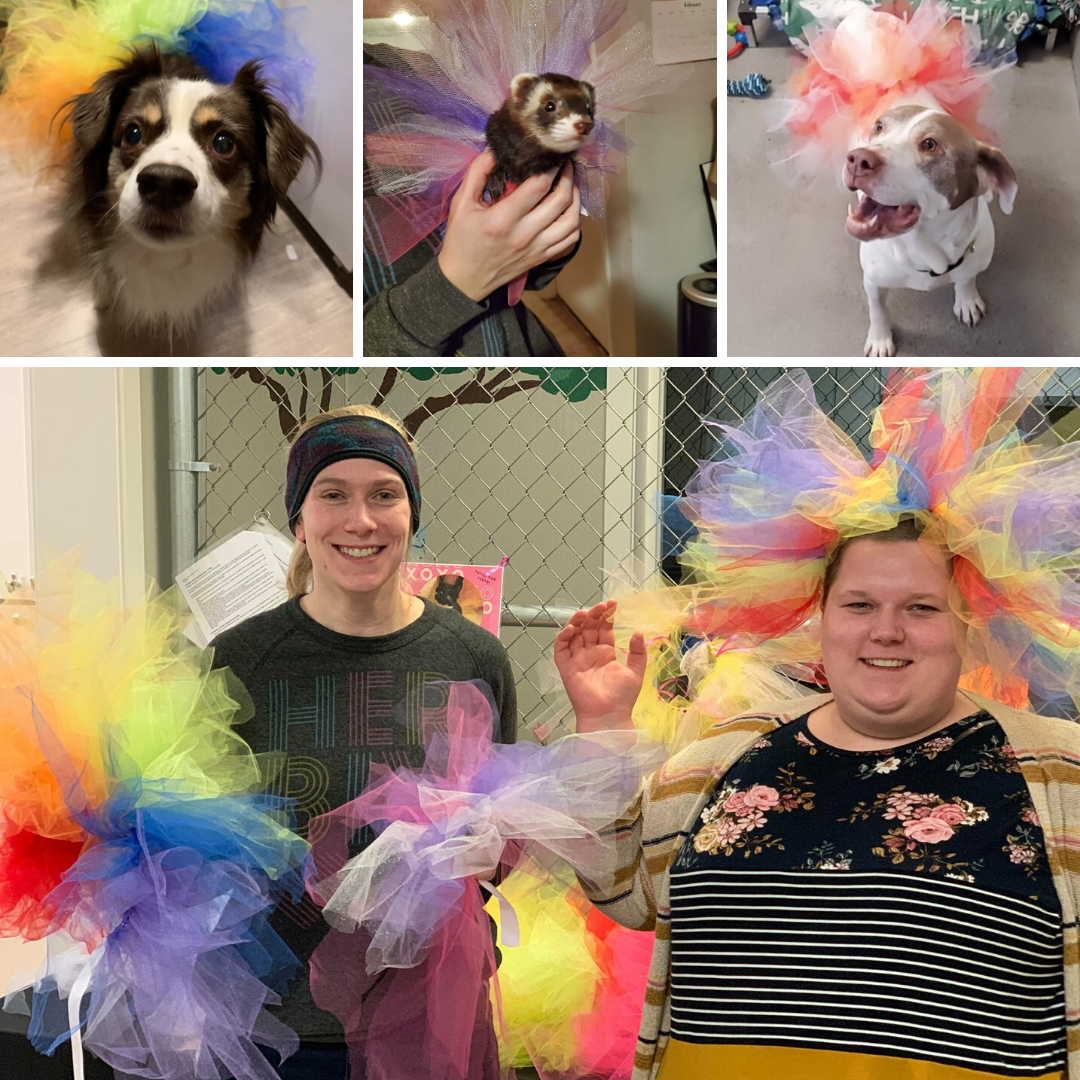 Dental health is such a major part of an animal's wellbeing, but since it is not considered emergent and is quite costly, it often gets pushed off to the side in shelter settings for us to take care of more dire needs. After a comment was made that a cat should be euthanized because of poor dental health, our current shelter director decided she did not want to ever have to compromise on one aspect of health for another, and put together a proposal for the WCHS Dental Fund. 

These funds will be kept separate from the general and Hope Fund funds and used only for animals who need dental procedures. If an animal uses this fund, they will have a "Dental Fund Adoption Fee" which will go back in to the Dental Fund. The Board of Directors loved the idea and we kicked off the new Dental Fund with a Tutus for Teeth fundrasier! 
People came in and made their own tutu for their pet, or made a tutu and donated it to a shelter pet for us to make! Didn't get a chance to make a tutu? Don't worry! It was such a well-loved event that we have decided to bring it back during the first weekend of April alongside our Easter Egg Hunt.
We'll see you then!