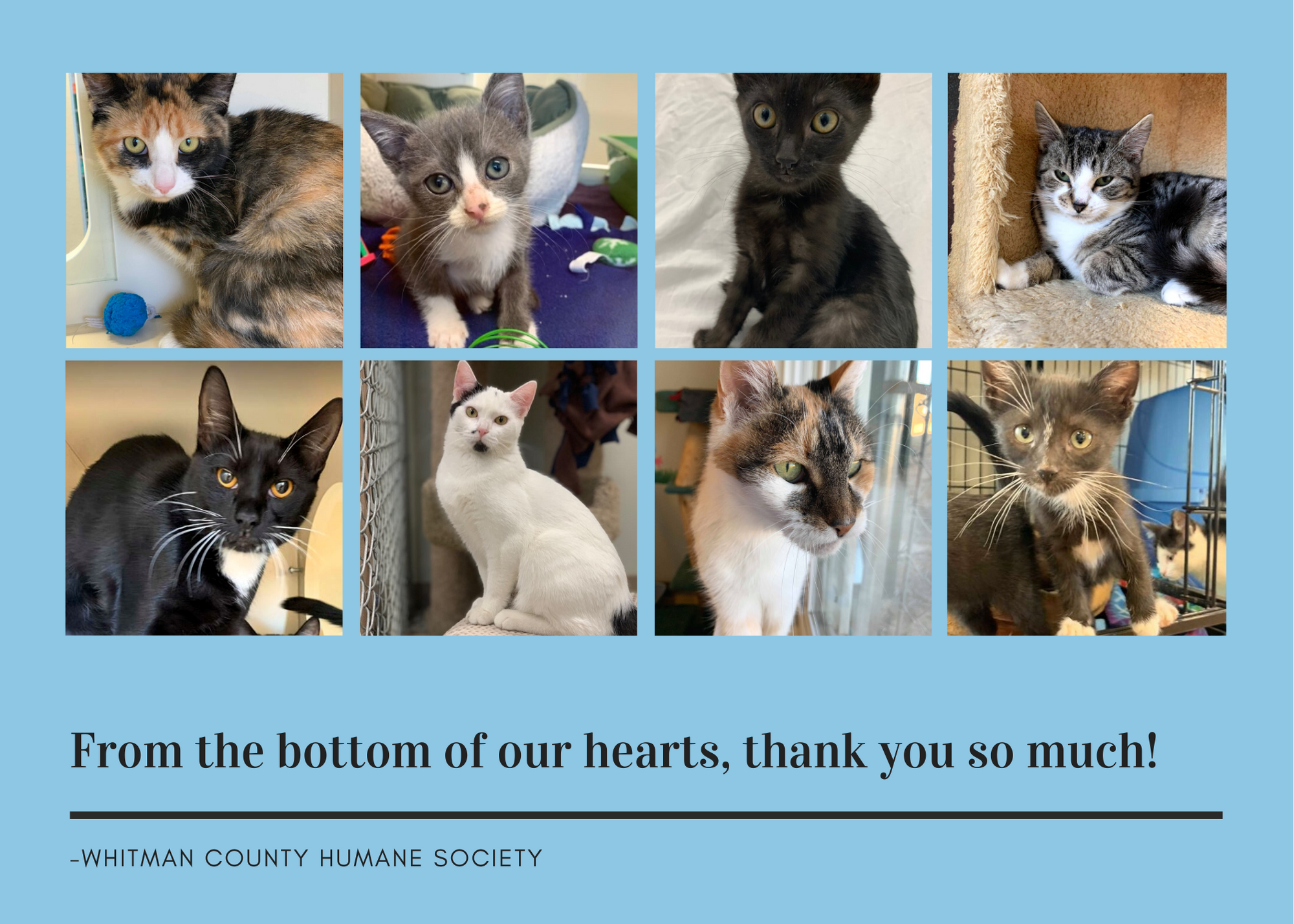 We here at the Whitman County Humane Society would like to express our sincerest gratitude for your generosity this Giving Tuesday. Thanks to donations from our community, we raised $3584! This got us close enough to our goal that with the help of those who have donated to the Building Fund, we are able to purchase two new Isolation Kennels.
Our cats with medical conditions/injuries will no longer be housed in cramped quarters and we will be able to better prevent the spread of germs to our healthy cat population. We cannot express enough how grateful we are that people chose to donate to our cause this year. These new kennels don't just help medically, they will help us socialize and work with the cats with ease as they have a much more comfortable living environment while they heal and recover. 
You made a difference for homeless cats in Whitman County. We appreciate our community immensely!