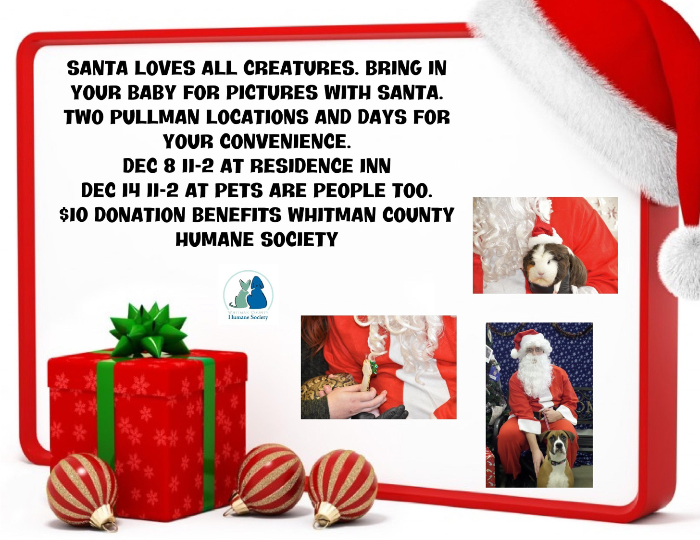 Santa is coming back to Pullman and you will have a chance to get your Fur Baby's picture taken with Old St. Nick.  Your pet will get to sit with Santa for a photography session and if you would like to join you are more than welcome as well!  All photos will be loaded to a site for you to preview and download the ones that you wish to keep.  These make great Christmas cards!  All we ask is that you consider a $10 donation that goes directly to the Whitman County Humane Society and helps support the homeless pets of our region.  
Residence Inn of Pullman  |  December 8th   |  11 - 2 pm
Pets Are People Too  |  December 14th  |  11 - 2 pm
If you have any questions please email shelter@whitmanpets.org.  Thank you for your support and we hope to see you at one of the events.