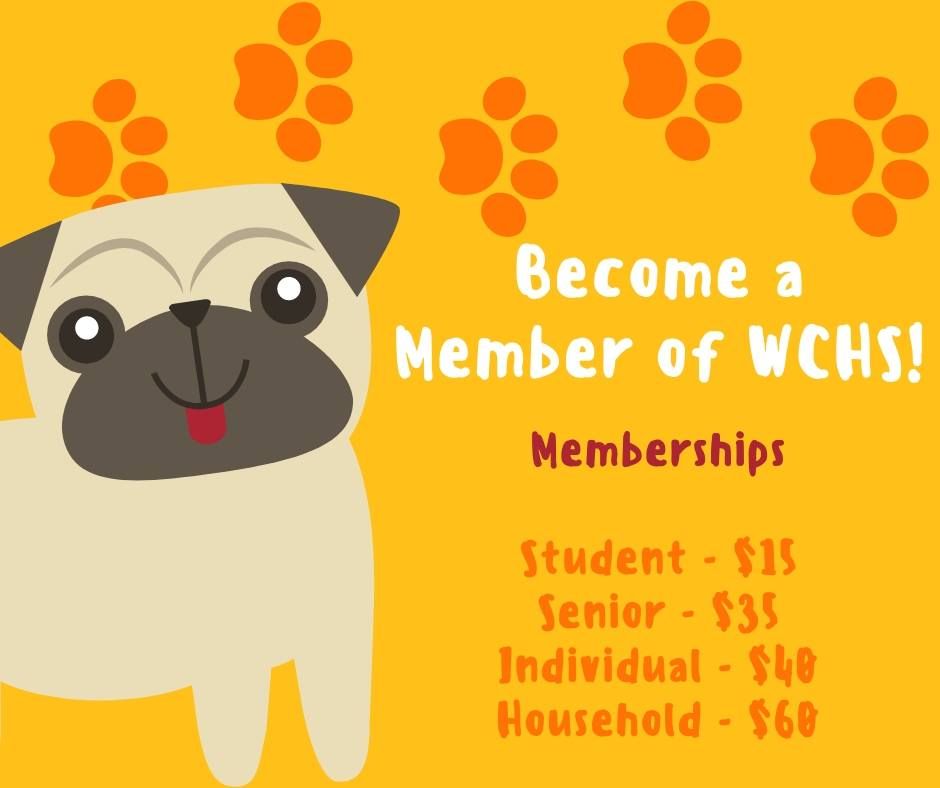 Our Shelter Admin is sending our Membership Renewal Notices to everyone who has had a membership and needs to renew! We are so sorry for the delay in sending these out but we are excited to have you all join in again as dues-paying members! These funds help us keep our doors open and is just one of the many ways you can help us save all the homeless pets we care for each year. 
If you'd like to become a member, it is a great and easy way to support your local animal shelter. 
Our members receive the following: 
- Copies of the WCHS newsletter for shelter updates, pet tips, fundraisers/events, and more! 
- Ability to participate in elections of the WCHS Board of Directors 
- Can serve on the Board of Directors
Annual Membership Levels: 
- $40 for Individuals
- $35 for Senior Individuals (65 and older)
- $15 for Students
- $60 for Family (2 or more members of a household join together)
Choose one of 3 ways to join! 
       Go to https://www.whitmanpets.org/how-to-help/membership.html and sign up online to become a member. 
OR  Come into the shelter and sign up in person to become a member! 
OR  If you receive a Membership Renewal Notice in the mail...
         -Fill out the brochure
        - Make your check payable to Whitman County Humane Society 
        - Mail the payment and brochure in the provided envelope to PO Box 453, Pullman, WA 99163
We look forward to having you as a WCHS Member!