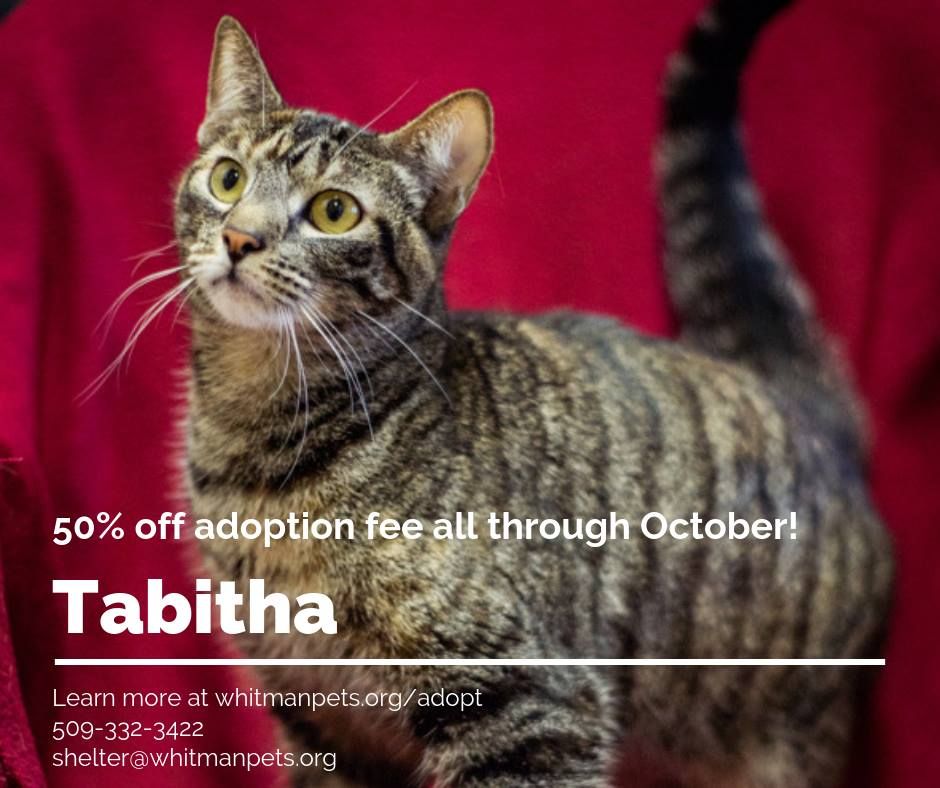 Tabitha is still looking for a home! As a long stay resident, her adoption fee is just $40 all through October!
Tabitha has been with us since May when she was surrendered for no fault of her own. She does have lots of energy and tends to get bored easily. Because of this, she needs to have at least one other kitty friend in the home! She has a unique personality and will keep you entertained for hours!
Stop by the shelter today from 1 to 6pm to meet this adorable girl!
Email us at shelter@whitmanpets.org or call at 509-332-3422 if you have any questions!