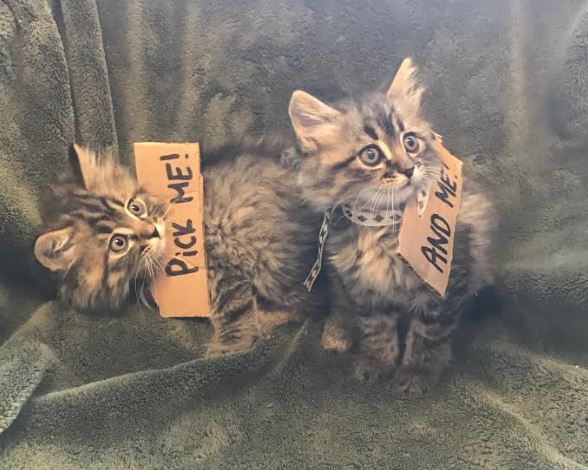 Saturday, October 6th is our open house at the shelter!  Come by and see our facility and the adorable animals up for adoption!  Our theme for the day is "Will Love for Food"!  What does this mean, you ask?  In honor of this theme, we are asking for donations in lieu of adoption fees.  However, if you don't have something to donate, all animals will be 50% off of the adoption fee!   
Items we are accepting for donation include:
Large bags of litter
Purina cat food
Friskies wet food
Purina dry dog food
Dog treats
Peanut butter
Timothy Hay
**If you're interested in adopting this weekend, please know that we need to contact landlords, if applicable. If you rent, please submit an adoption questionnaire (even if you don't know which animal you want yet) through our website today so we can contact them during their open hours.
If you have any questions about the promotion, please call us at 509-332-3422 or email at shelter@whitmanpets.org
Visit our adoptable pets page to see what animals we have available!