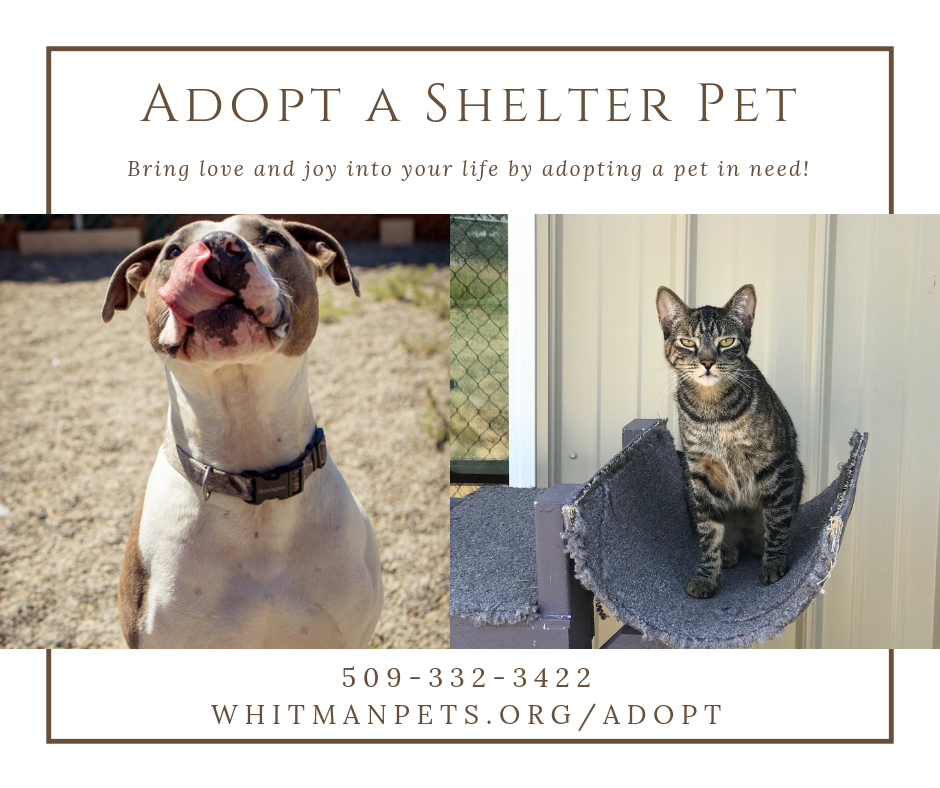 We are running adoption promotions for the next few weeks.  Keep checking back for more details!  
Adopt a Shelter Pet Promotion
Our two longterm residents, Tabitha and Bronx, are still looking for their fur-ever homes. They both are such amazing animals, and as much as we love them, we want them to find a home to call their own! So, from today until Saturday, their adoption fees will be reduced by 50%!
Tabitha is a 2-year-old, spayed female. She loves people and loves attention! Tabitha is currently living in our community room and enjoys the company of the other cats. She has lots of energy and can get bored easily, so she would do best with another cat or two in the home!
Bronx is a 3-year-old Pitbull. He is the best adventure buddy! He loves to be out and about with his humans, whether it's a hike or just a car ride, he's game for anything! Bronx also has lots of energy, so he'll need to find a home that's very active. However, Bronx loves people so much, he can't be left alone at all.
International Rabbit Day (9/22)
In honor of International Rabbit Day this past Saturday we are waiving the adoption fee through 9/29 for Kettle and Corn, our bonded pair of rabbits.  You read that right, the adoption fee for the pair is completely waived!  We would love to see these two find there fur-ever home.  You can find out more about them here.    Contact the shelter to learn more about rabbit care and how to give them an amazing home!
Stop by the shelter during our open hours to meet our wonderful adoptable pets!