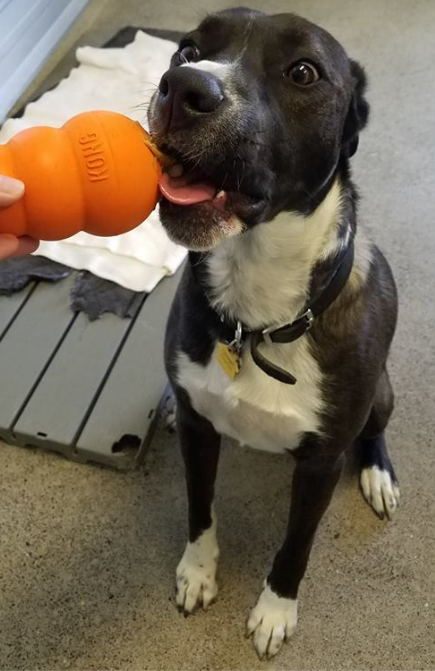 Enrichment for shelter animals is a very important part of our animal care operations at AnimalHaven. Both dogs and cats receive enrichment materials, ranging from food toys to special scents. In the summertime, we even put stuffed Kongs into the freezer so that our shelter pets have a cool treat.
Today we would like to thank the generous donors from Animal Rescue Aid! We received a donation of dog toys, and immediately put them to use to entertain the dogs, who are loving the treats!
Have some fun toys to add to the enrichment program? Our dogs love a challenge, especially the heavy chewers.
Donations of new and used toys are always accepted! Donations can be shipped directly to 1340 SE Old Moscow Rd Pullman WA, 99163.
You can provide enrichment by stopping by AnimalHaven to say hello to some kittens, too. Take a look at our open hours, and come on over for some kitten cuddles!