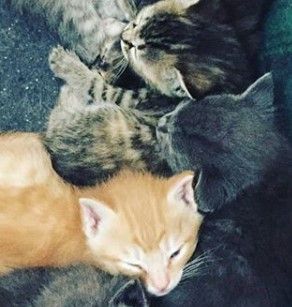 WCHS currently has 13, yes 13! litters of kittens in foster. All of these kittens will be in residence at the shelter before they are adopted, meaning that we are in need of non-clumping cat litter for their care.
KMR (Kitten Milk Replacer) and Purina Kitten chow are also needed to support these kitties. Donations can be dropped off or delivered to WCHS Animal Haven, 1340 SE Old Moscow Rd, Pullman, WA.
Visit our Adoptable Pets page to see kittens currently available at the shelter! Kittens are super cute, but a lifelong commitment. They have tons of energy and sometimes make quite the mess. At WCHS, the kitten adoption fee is $165 which covers our spay/neuter, microchip, deworming and age appropriate vaccinations.
Adopt one kitten, get 50% off the second adoption fee. This way they have a lifelong best friend and you and your hands don't have to be the constant playmate!