Animal Haven Shelter Staff
---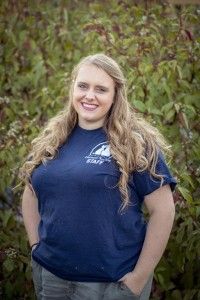 This position oversees all other staff duties and overall shelter operations. They oversee arranging and managing animal's medical needs and appointments, arrange fundraisers and events, search and apply for grants, facilitate communication between the staff and the board of directors, report shelter activity, manage social media platforms and more!
Ashley Phelps is the current Director of WCHS. Ashley is the captain that keeps her ship afloat! She started in August of 2018 as an Animal Care Attendant/Adoption Counselor but knew there was more in-store for her at WCHS.
Ashley has so much care and compassion for all the animals and staff that she interacts with. She started in this role in December 2018. She is a western Washington native who has made Pullman her home. When she is not working at the shelter, she is hanging out with her husband and fur-kids or attending school. Ashley's BA is in Spanish Language and Culture, but she is currently on the Pre-Vet track and plans in apply for Vet School in the future!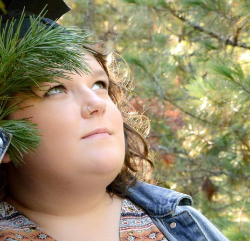 The Assistant Director of Shelter Operations position is in charge of training and enrichment of shelter animals. They assist the DSO in other management tasks and fill in for this role when needed.  The position is currently filled by Shelby Vasquez. In addition to her ADSO duties, Shelby also serves in our admin role.  Have you ever received a thank you from us? I guarantee Shelby is the one that sent it! The Administrative Employee oversees donor communication. They send membership reminders and thank you notes and emails to our supporters.  Shelby has worked for WCHS since 2018 and volunteered for WCHS for several years before that.
She grew up on the western side of the state and briefly moved back before Pullman began calling to her again. She is a WSU graduate with a BS in Wildlife Ecology. She has worked in several animal-related positions, working as a dog bather, as a research farmer with Big-Horn and domestic sheep, and as an intern for a wildlife rehabilitation facility.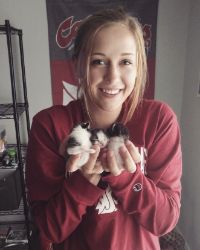 The FPD oversees all animals in foster care. They oversee training and assistance for foster parents and work with the DSO on scheduling and treating foster animals. Our current Foster Program Director is Annie Lindsey.
Annie is a Florence, Colorado native who moved to Pullman for school. Ever since her first day in Pullman, she has been involved with WCHS. She was a long-time foster parent for WCHS and was hired as an Animal Care Attendant and Adoption Counselor in 2019. Our team has been extremely blessed to have Annie. You can find Annie happily going about her daily cleaning tasks or giving our critters some much needed snuggles. She is Rockstar with a "go-getter" attitude. No matter where she is or what she is doing, she will seek out the critters that need a companion. She believes that animals rescue humans as often as humans rescue animals and loves that I get to be a part of the rescue process here at the humane society. She dreams of being a canine rehabilitation specialist and operating a senior dog sanctuary in the future.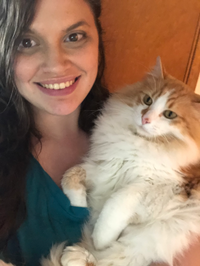 Animal Care Attendants/Adoption Counselors keep this place running. They are in charge of day to day animal care and cleaning and are in charge of preparing new families for taking home the pet that they fall in love with.  Every day we wonder how we ever got by without Katelyn! She joined our team in August of 2018.  She has shown just how dedicated she is to providing quality and compassionate care to our animals and our guests. Katelyn is calm, cool, collected, and so kind to everyone she meets. 
Katelyn tackles every task and is our "handy-man" when things need fixing! She takes every curveball thrown at her in stride and give 110% to every task she does. She grew up in Chino, California, a small dairy town in Southern California and graduated WSU with a BS in Animal Science on the Pre-Vet track. She plans to apply for Vet School and pursue her DVM to become a large animal veterinarian.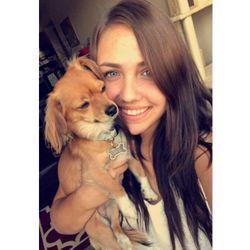 Animal Care Attendants/Adoption Counselors keep this place running! They are in charge of day to day animal care and cleaning and are in charge of preparing new families for taking home the pet that they fall in love with. Zoë has been an amazing addition to our team and has brought so much attention and care to this role since being hired in February of 2020.
You may already know Zoë from other aspects of the Pullman Pet Community. From grooming to pet sitting, to doggy daycare, and boarding - Zoë has done it all. Zoë has a dog, Mitsy and a cat, Charlie who are the loves of her life. She is currently finishing up her senior year at WSU with a degree in Animal Science. She is excited to work with WCHS as she has a huge love for rescue animals, especially animal behavior and training! She wants to pursue a career in animal behavior in the future.