Animal Haven Shelter Staff
---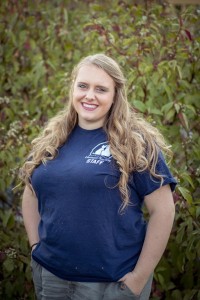 Ashley Westenhaver
I spent my time growing up going back and forth between my dad's house in the tiny town of PeEll, WA and my mom's in Rochester, WA, but I graduated from Centralia High School! I graduated in May 2018 with a BA in Spanish and a minor in Human Development – I am taking classes on the side to pursue a career in animal medicine! I have a passion for rescue, but doing it personally is a lot to tackle. WCHS provided me with the wonderful opportunity to work with an amazing group of lifesavers in a professional setting and I couldn't be happier! My husband and I are "furparents" to a whole bunch of critters, including a herd of 8 guinea pigs! I am always having photos and questions sent to me as the "guinea pig guru".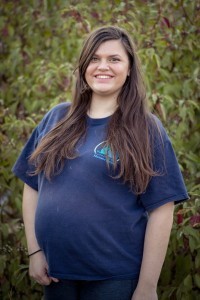 Katelyn Snyder
I grew up in Chino, California, a small dairy town in Southern California an hour southeast of Los Angeles. I got my Bachelor of Science in Animal Science, Pre-Veterinary Medicine in Fall 2017. I plan on going back to school to pursue my DVM and become a large animal veterinarian. I work at WCHS because I have a huge passion for animals and have always had pets in my life. Almost all of my animals have been rescues, either from humane societies or from finding strays off the street near my home that no one claimed. I want to unite as many animals and families as I can because I know the amazing impact and change that both the animal and human have with one another. A fun fact about me is that my all-time favorite animals are pigs, especially Mangalica pigs that are commonly known as "sheep pigs" due to them having wool-like hair. My husband and I one day hope to have our own small pig farm!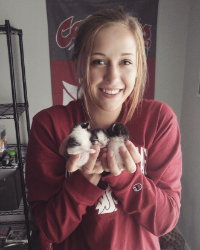 Annie Lindsey
I grew up in Florence, Colorado. I transferred universities from Denver to Pullman my Junior year of school, and will be graduating in December 2019 as a double major in psychology and music. My dream is to work as a canine rehabilitation therapist and to turn my house into a senior dog sanctuary. I have been lucky enough to foster animals from WCHS for almost 2 years now. I think animals rescue humans as often as humans rescue animals and I love that I get to be a part of the rescue process here at the humane society. In Colorado, I spent my time flying airplanes and working at a white water rafting company along the Arkansas River. Even at those jobs, I always managed to find a dog or cat to hang out with, so I think I fit into this field of work perfectly.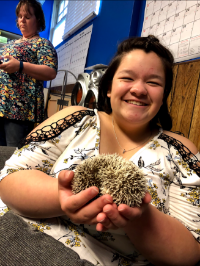 Jayden DeBoer
I am born and raised in Clarkston!! I just graduated from Clarkston High School in June with an Honor Cord from being a 4 Year FFA member and a cord for being FCCLA State (and National!!) Gold Medal winner for my friend and I's project on grief in teens (we both experienced the death of our mothers when we were 13). I have always known from the age of 6 that I want to pursue a career working with any and all animals. I volunteered with Helping Hands Animal Rescue for 3+ years, caring and adopting kittens and others to new homes. My dream career is an Exotic Animal Vet Tech. I plan to go to a College in Denver for schooling while doing photography with my Grandpa on the side. I have a passion for animals and reptiles especially! Working with animals is my biggest passion and brings me the most joy in life, I really don't know what I would do if I wasn't working with animals. I may be only 18 but I feel like I have a lifetime of experience caring for animals and helping to find them amazing homes. I am BEYOND excited for this job, I cannot stop talking about it to my friends and family.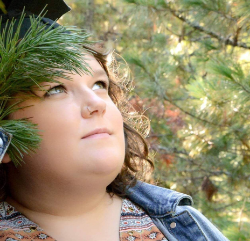 Shelby Vasquez
I grew up in the western side of the state, but I have since made Pullman my home. I graduated from WSU with a degree in Wildlife Ecology. Not wanting to stop there, I plan to take more classes to eventually pursue becoming a veterinarian. I enjoy my work at the shelter as I balance another job. I love being here because seeing the lives of animals change by finding their forever homes is the ultimate reward. Due to my admin position, you can find me in the office making thank you's for our wonderful donors, updating pet descriptions, and helping out with the technology side of things! A fun fact about me is that while I have worked at the shelter, most of my experience is with wildlife! I interned at the Clinic for the Rehabilitation of Wildlife in Sanibel Island, FL and volunteered at For Heaven's Sake in WA. I also worked with bighorn and domestic sheep in a research setting! Working with bighorns hands on has been one of the highlights of my life so far because they're such fun creatures!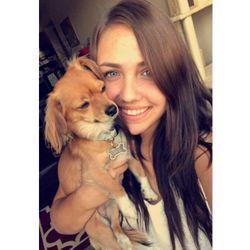 Zoë Skiadopolou
You may already know Zoë from other aspects of the Pullman Pet Community. From grooming to pet sitting, to doggy daycare, and boarding - Zoë has done it all. Zoë has a dog, Mitsy and a cat, Charlie who are the loves of her life. She is currently finishing up her senior year at WSU with a degree in Animal Science. She is excited to work with WCHS as she has a huge love for rescue animals, especially animal behavior and training! She wants to pursue a career in animal behavior in the future.