Animal Haven Shelter Staff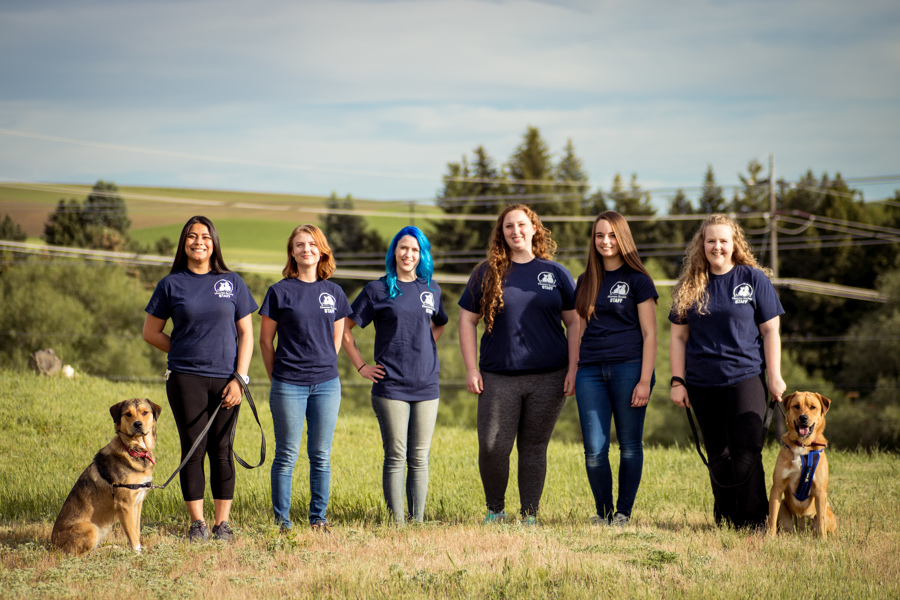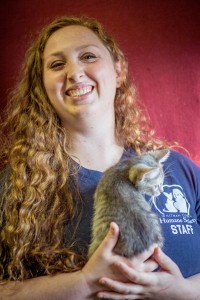 Carly Borba
I'm from Walnut Creek, California. I graduated from Washington State University Spring 2018 with a Bachelors of Science in Animal Science. My passion started at a young age. My dad was always rescuing dogs and my mom loved to take care of a variety of exotics. I've been a volunteer at humane societies and rescues, both in Washington and California for many years, and now I have the pleasure of working full time at one! Not only do I love working with the animals at Whitman County Humane Society, I love interacting with our community. No matter where I go, I'm going to keep working in the animal rescuing field! A fun fact about me is that I've owned quite a few uncommon pets, from pacman frogs, scorpions, walking sticks, to eels (and many more…)! I also really enjoy hiking, cooking, and DIY crafts (even though I'm not the best at them)!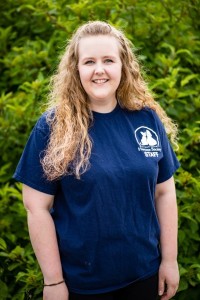 Kayla Creekpaum
I'm from Olympia, Washington. I graduated from WSU in the Fall of 2018 with a Bachelors in Communication with a concentration in Animal Science. All my life I have rescued any unwanted, unloved, and homeless animal that came across my path. I couldn't imagine life without a ton of animals surrounding me. My passion is to give animals the best care and treatment possible. I think of every shelter pet as my own animal, and can't wait to help find loving furever families for all the animals that come through WCHS. Somehow, I have only adopted one cat. Let's all work together until there are no more homeless animals! A fun fact about me is that I am known as a sucker for Hamsters, and had 7 at one point. I really enjoy finding new enrichment for animals in the home and at the shelter. My hamster cages are 3 stories high and change up every week!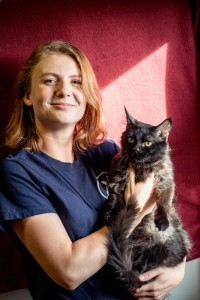 Leela Mohr
I'm from Boise, Idaho and I'm majoring in Business Management. I discovered my passion for animal rescue right out of high school and plan to make helping animals of all kinds my life's work. I feel extremely lucky to be able to work at this shelter while I finish my degree! A fun fact about me is that I grew up on Kauai, HI where I spent as much time riding horses and playing with the ranch cats and dogs as I did at the beach.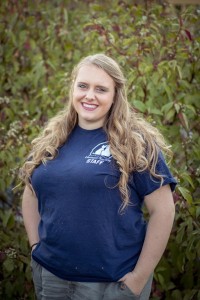 Ashley Westenhaver
I spent my time growing up going back and forth between my dad's house in the tiny town of PeEll, WA and my mom's in Rochester, WA, but I graduated from Centralia High School! I graduated in May with a BA in Spanish and a minor in Human Development - I hope to be a Spanish Teacher in the future! I have a passion for rescue, but doing it personally is a lot to tackle. WCHS provided me with the wonderful opportunity to work with an amazing group of lifesavers in a professional setting and I couldn't be happier! A fun fact about me is that my husband and I are the proud parents of TEN critters! Seven guinea pigs, two cats (Felix and Zuko), and a puppy named Pippin! My friends often call me the "Guinea Pig Guru".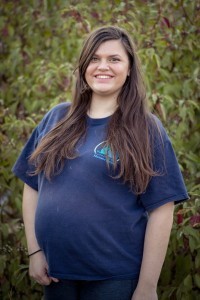 Katelyn Snyder
I grew up in Chino, California, a small dairy town in Southern California an hour southeast of Los Angeles. I got my Bachelor of Science in Animal Science, Pre-Veterinary Medicine in Fall 2017. I work at WCHS because I have a huge passion for animals and have always had pets in my life. Almost all of my animals have been rescues, either from humane societies or from finding strays off the street near my home that no one claimed. I want to unite as many animals and families as I can because I know the amazing impact and change that both the animal and human have with one another. A fun fact about me is that my all-time favorite animals are pigs, especially Mangalica pigs that are commonly known as "sheep pigs" due to them having wool-like hair. My husband and I one day hope to have our own small pig farm!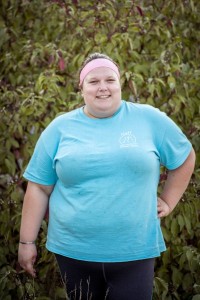 Shelby Vasquez
I am from Olympia, WA but my husband and I consider Pullman to be home! I am majoring in Wildlife Ecology. I enjoy working at WCHS because I have always wanted to work with and help animals. Being there for future owners and providing lifelong support for those who do adopt are some of the fundamental parts of the rescue that I love! A fun fact is that I love exotics, especially bunnies and hamsters!